Pompeii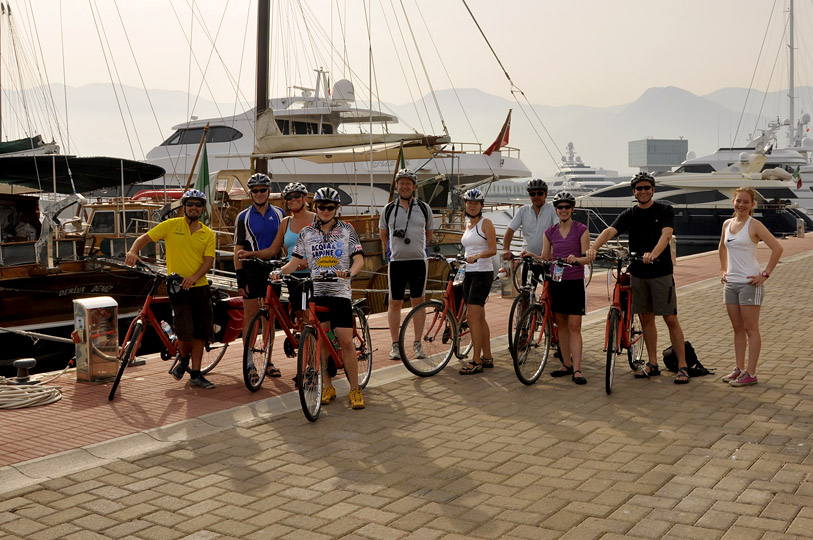 Our first full day in Italy started with a quick bike ride from our harbor to Pompeii.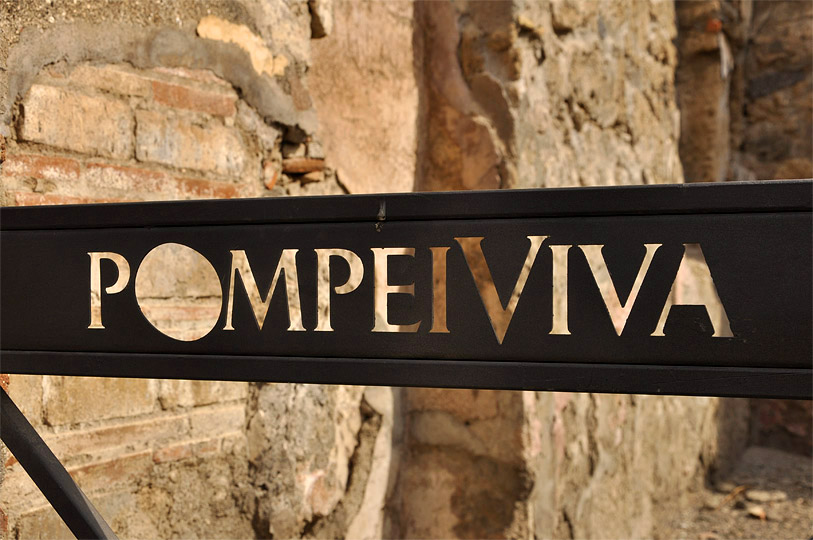 Overhead map of Pompeii


There was much of Pompeii to explore.

[+] Enlarge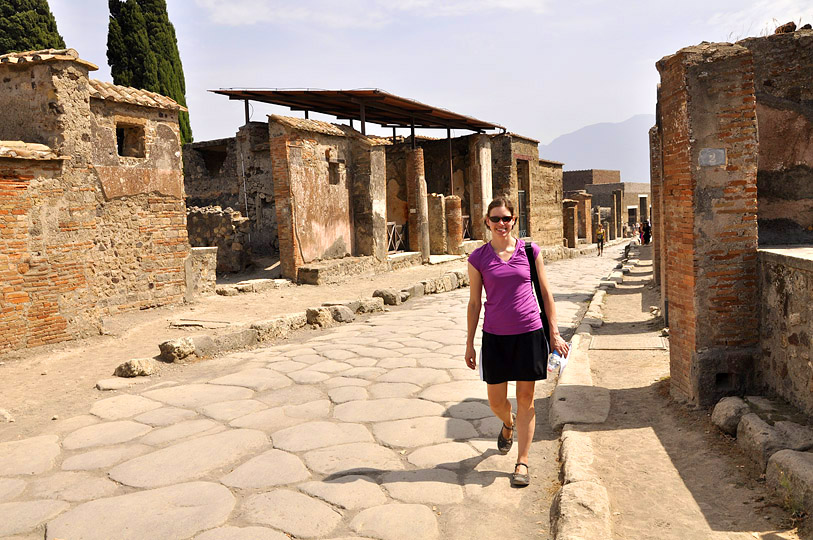 I didn't expect we'd be able to literally walk right through the streets of Pompeii.
Awesome!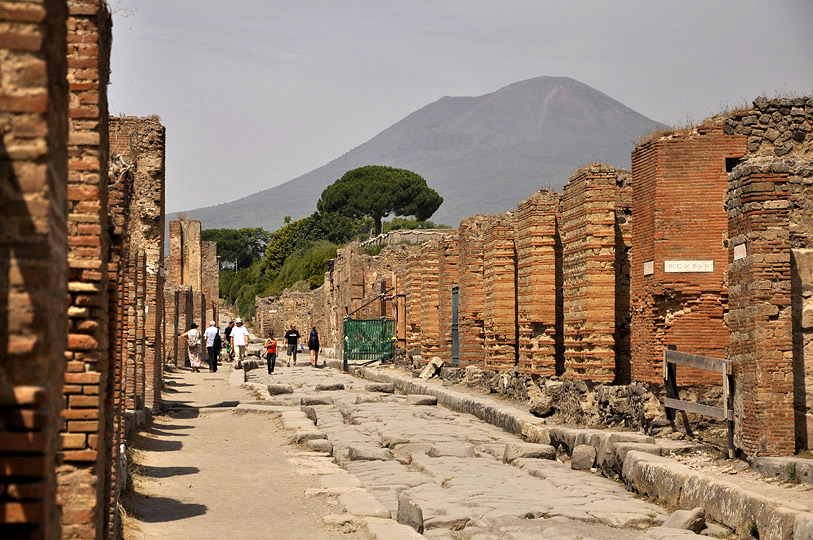 Mt. Vesuvias looms in the background.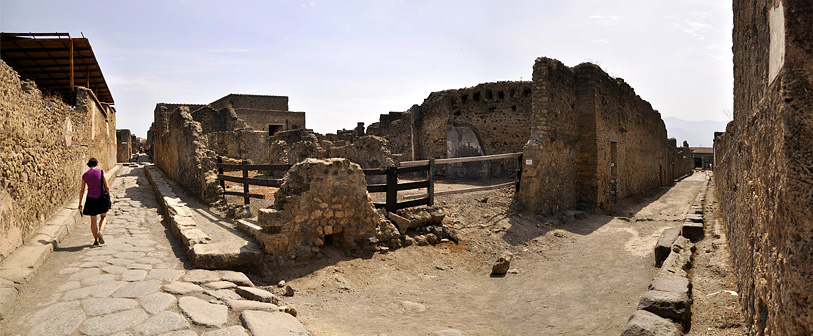 [+] Enlarge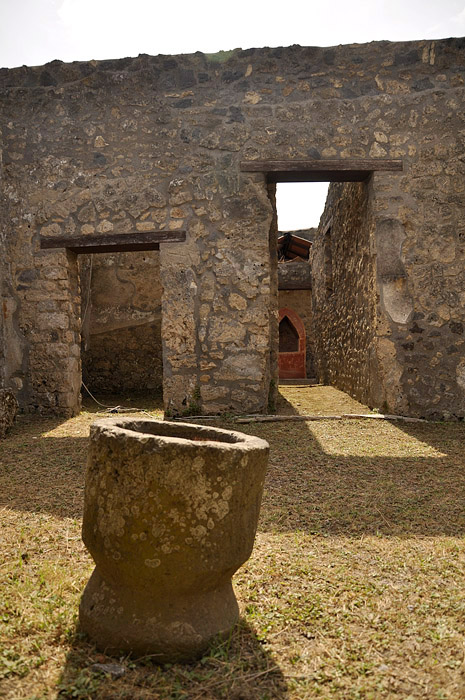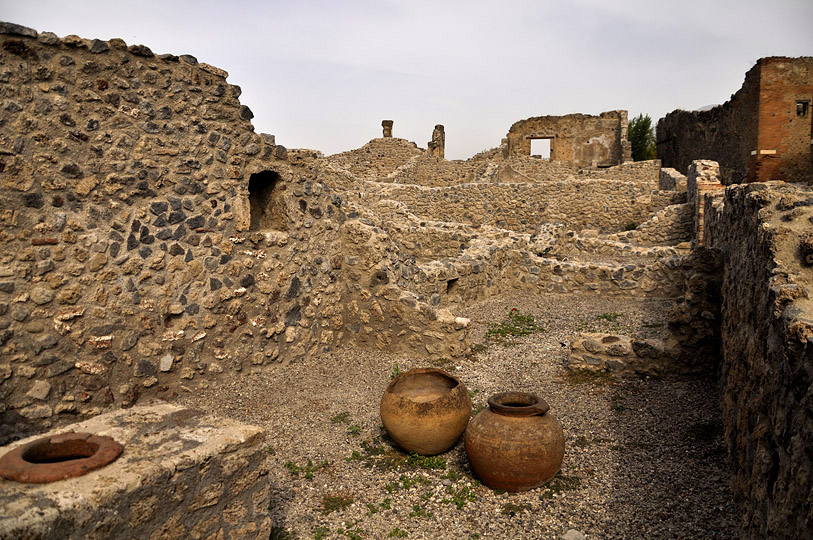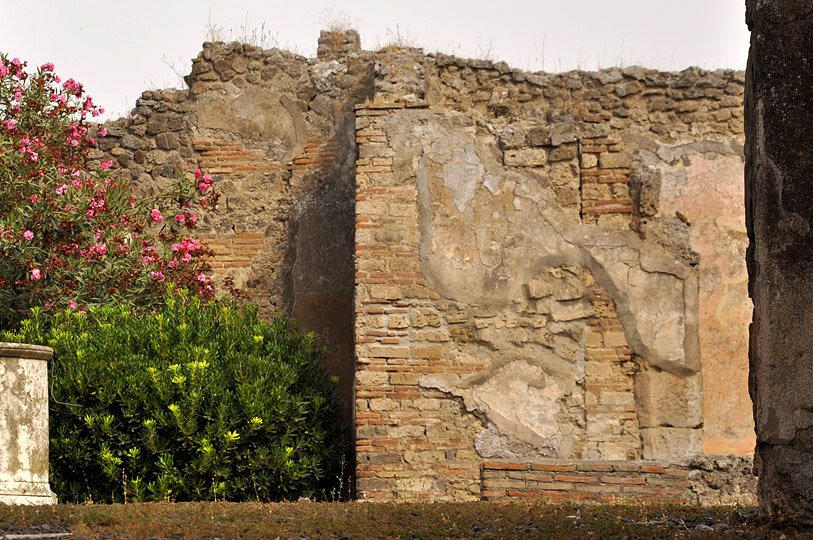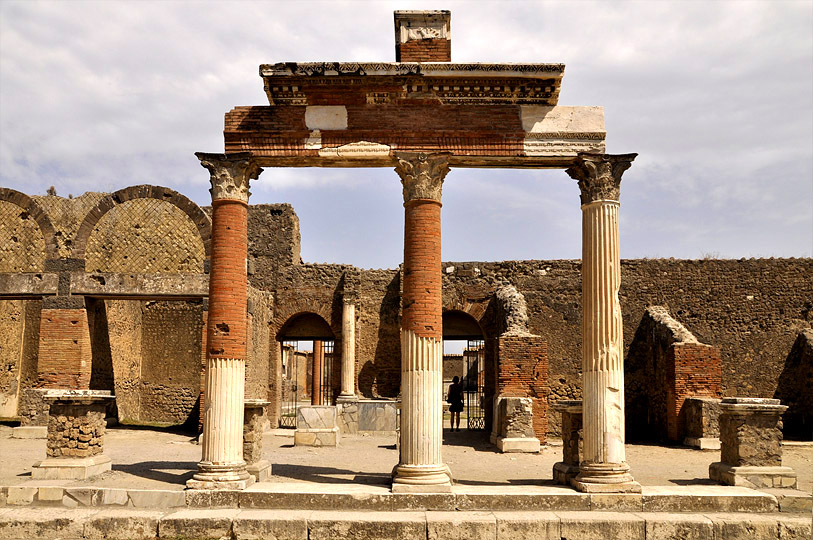 Without question, the Romans loved their columns.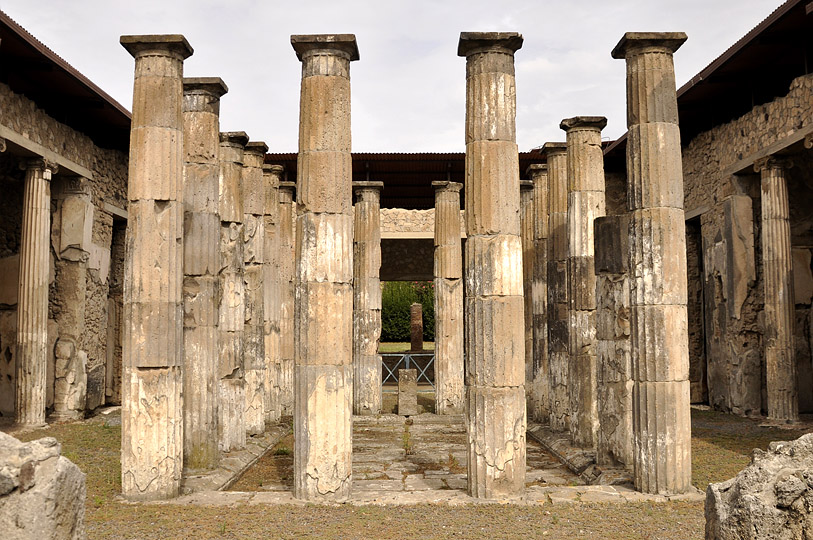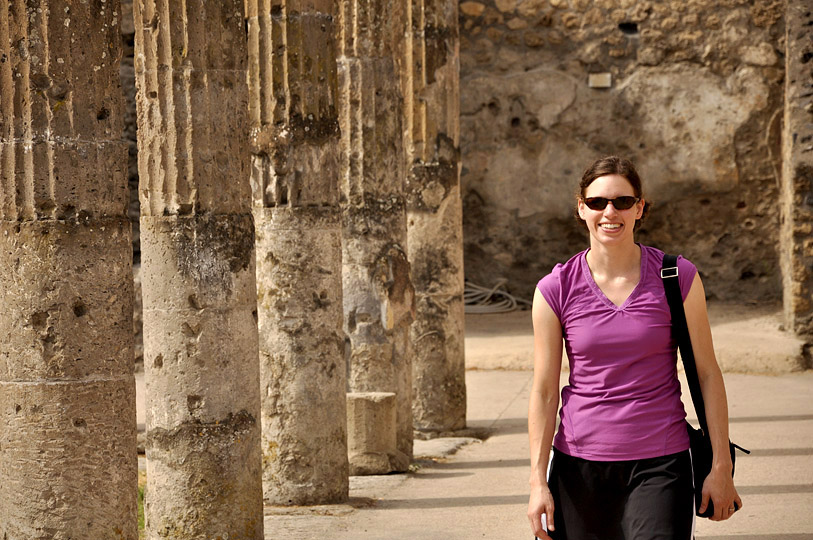 Teatro Grande

[+] Enlarge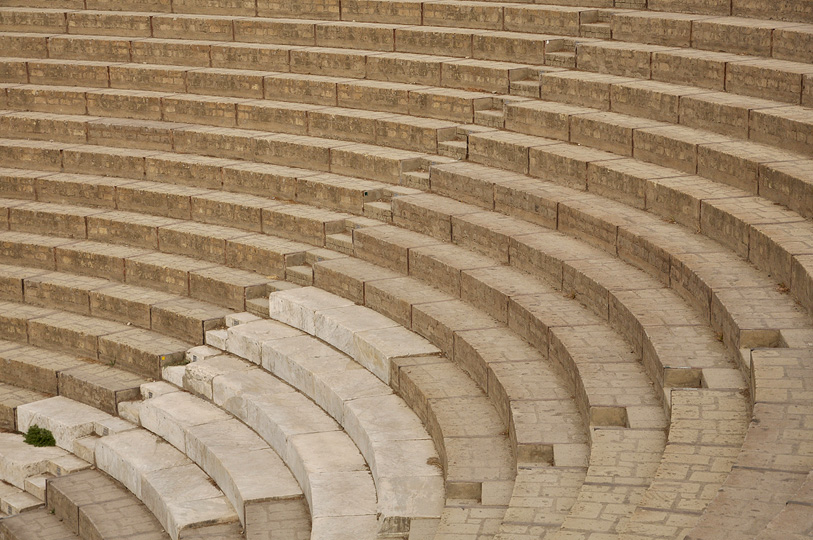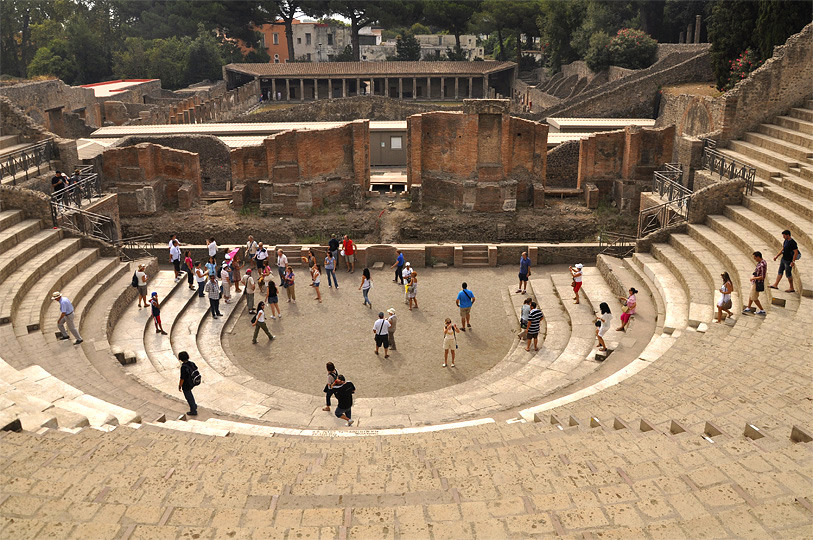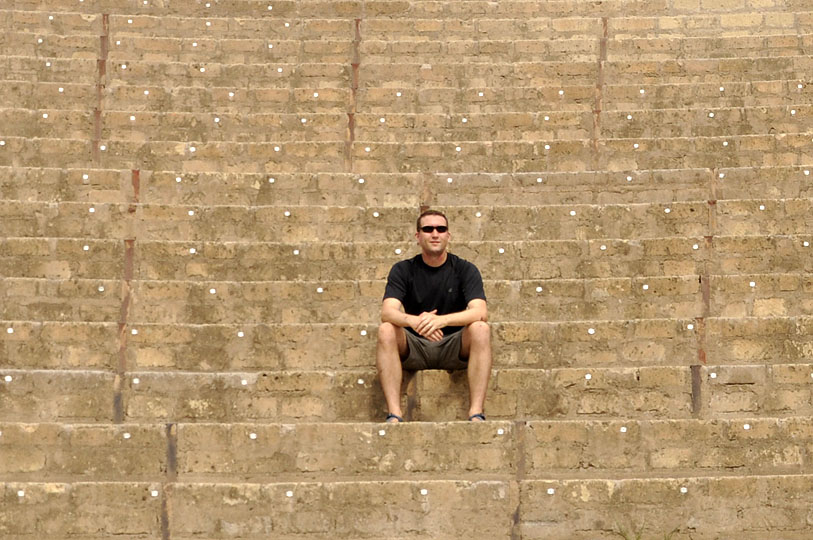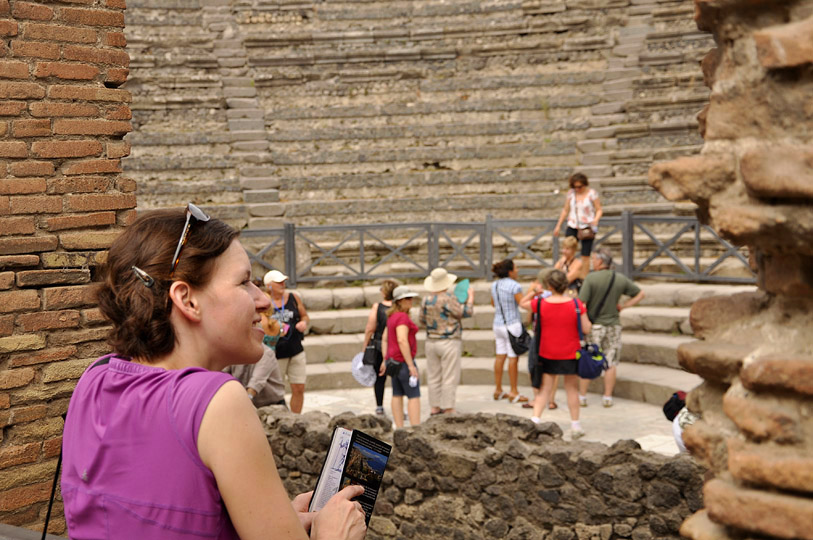 Kate peeks into the Teatro Piccolo.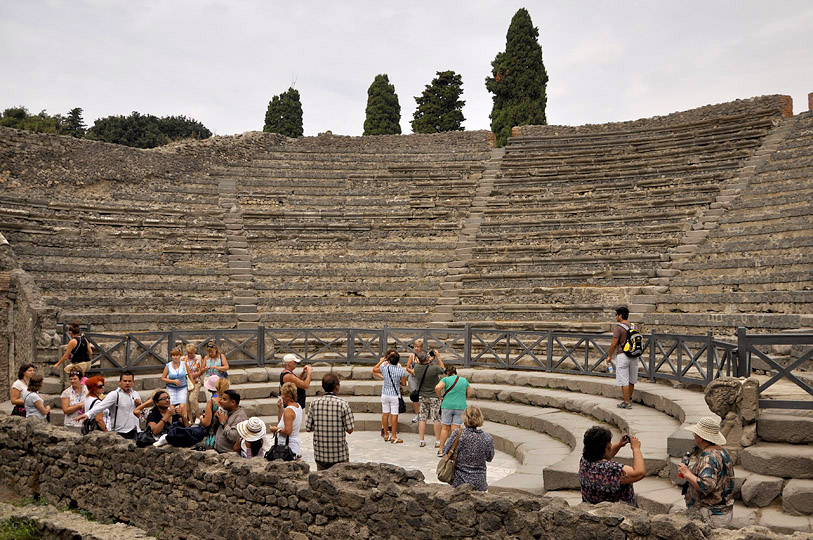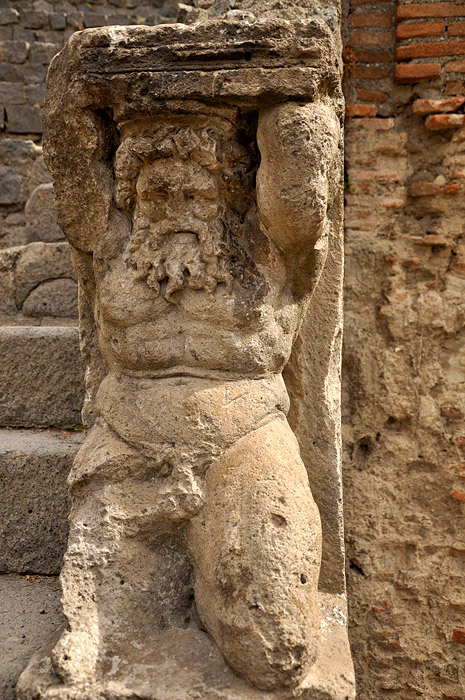 Yo, check out my abs.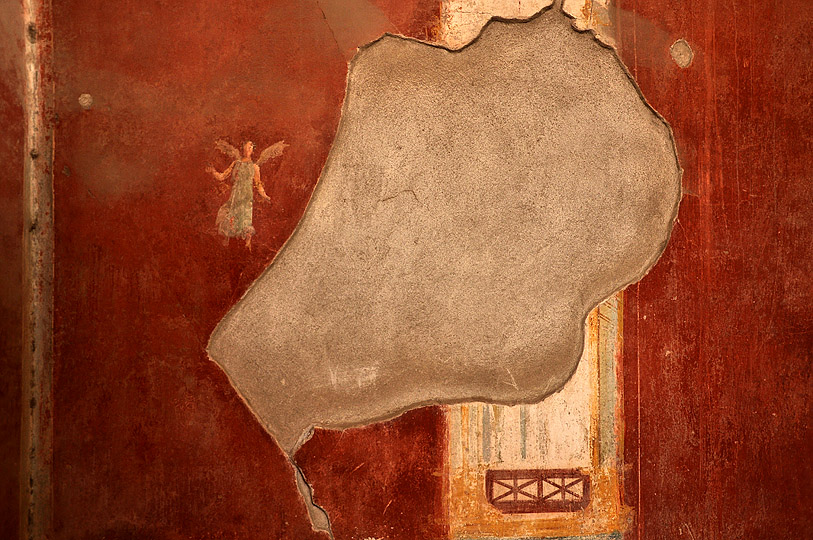 Frescos remained well preserved on many of the walls around town.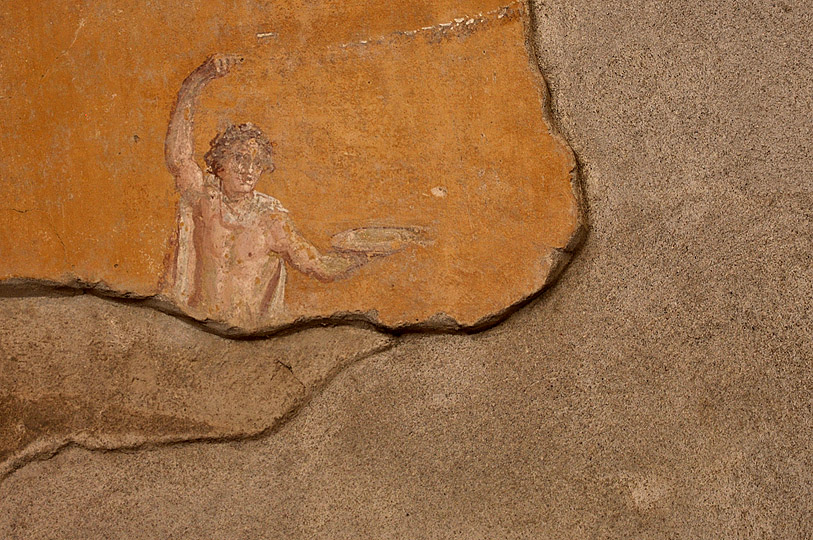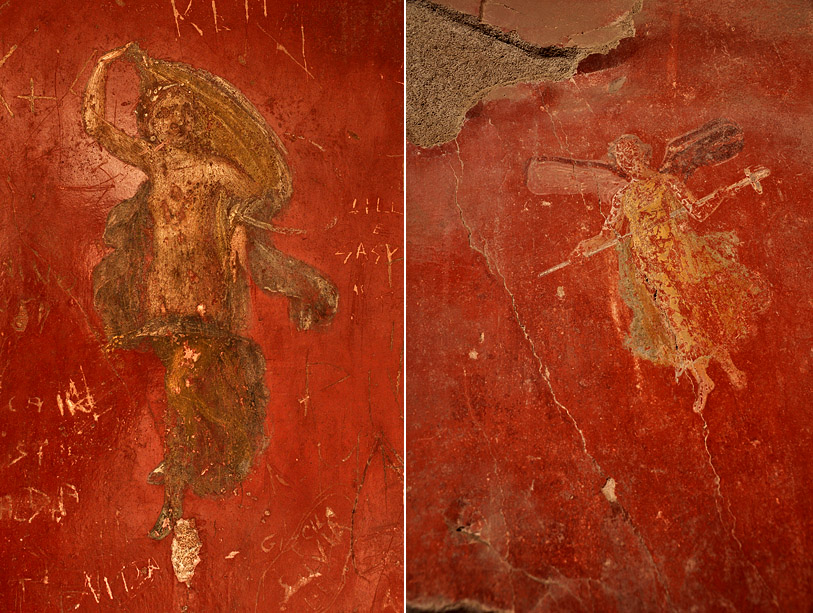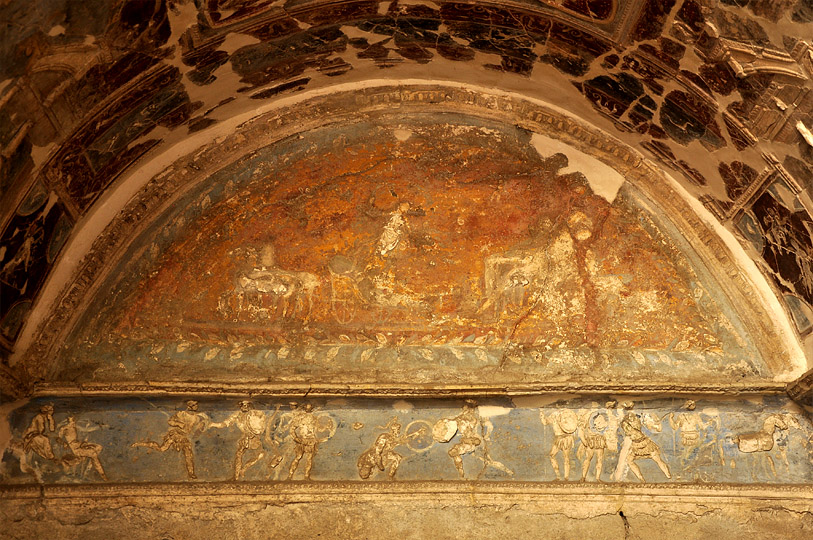 Depictions of chariot races and gladiators!

[+] Enlarge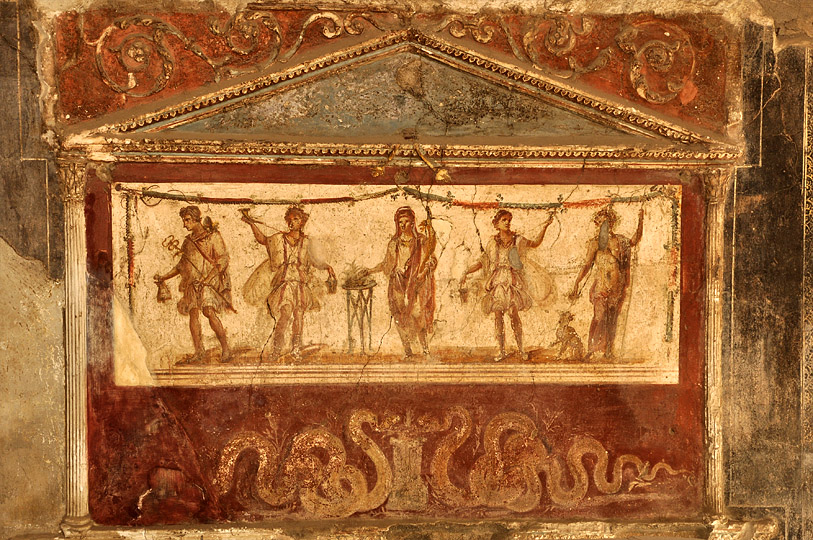 Cheers to you, Bacchus!
Pompeii's local pub, or Tavola Calda, where hot and cold drinks once filled pottery vats placed in these holes.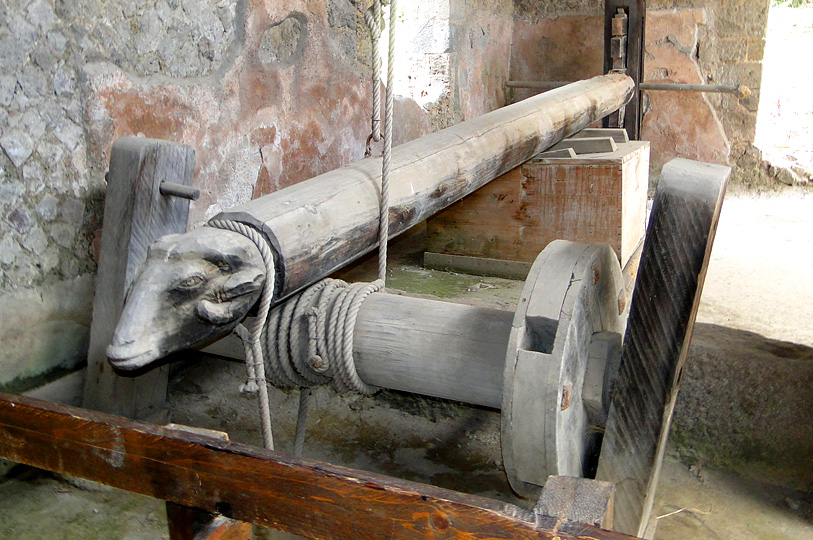 Now that's what I call a battering ram.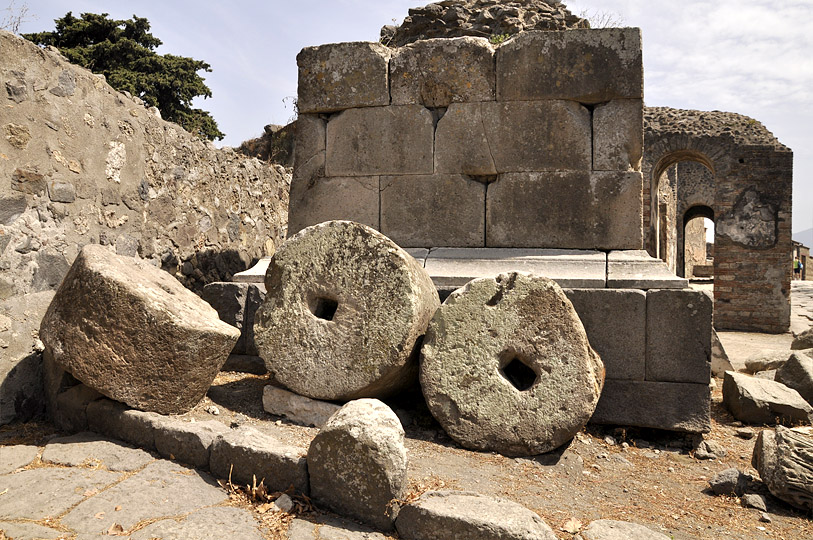 An old tire shop?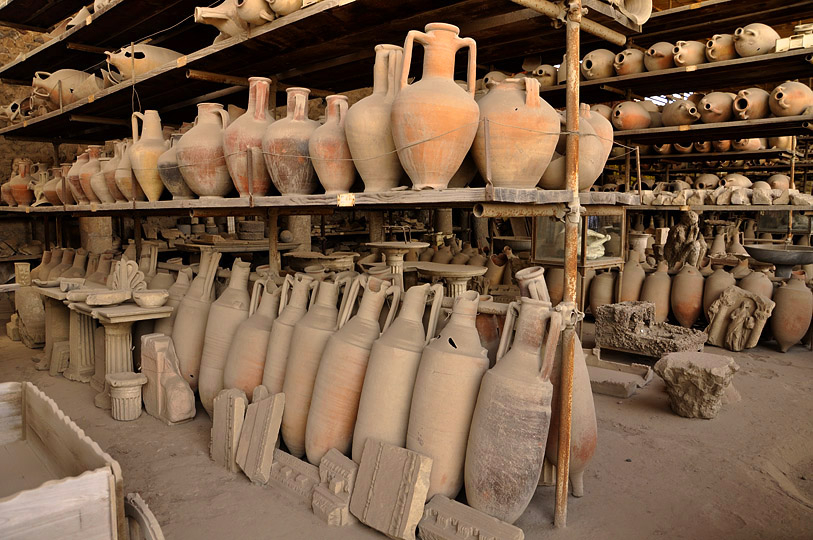 Excavation of Pompeii continues to this day and it's clear from this storage space
that there's no shortage of artifacts.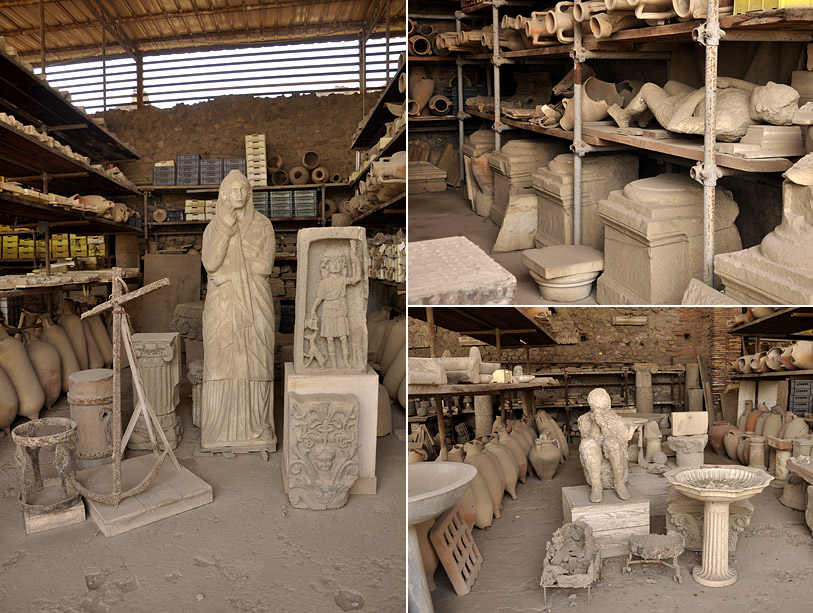 They've uncovered plenty of cool stuff, including the remains of the dead.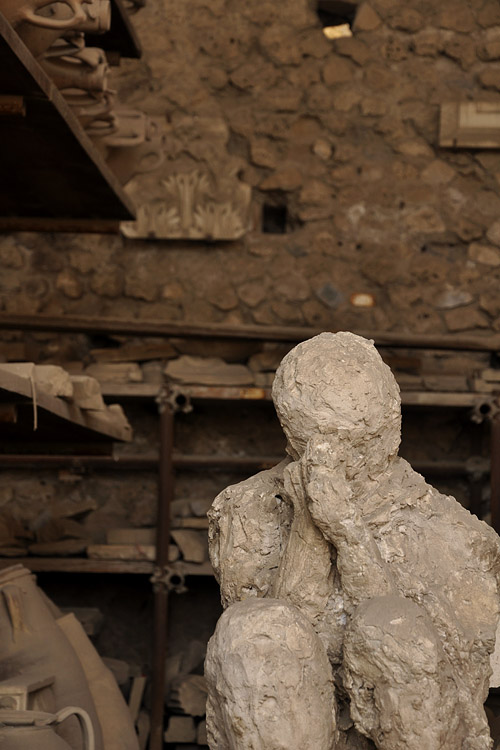 Frozen in place, this one was praying.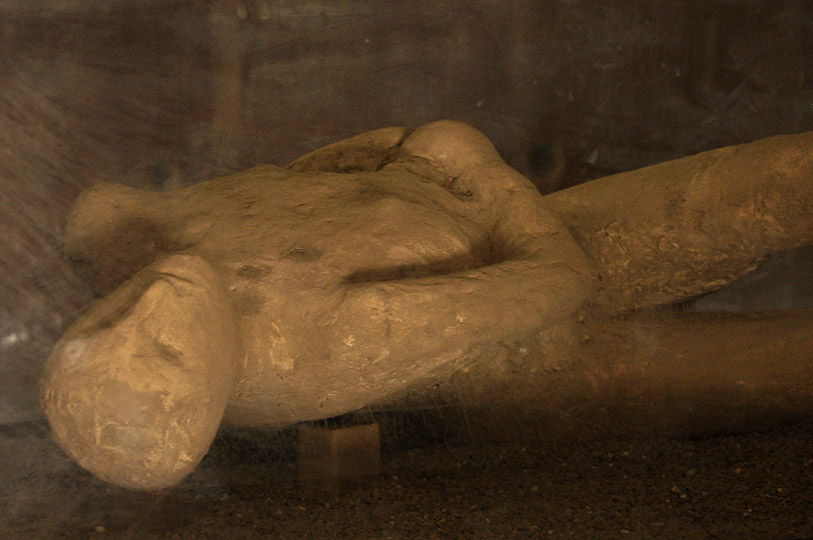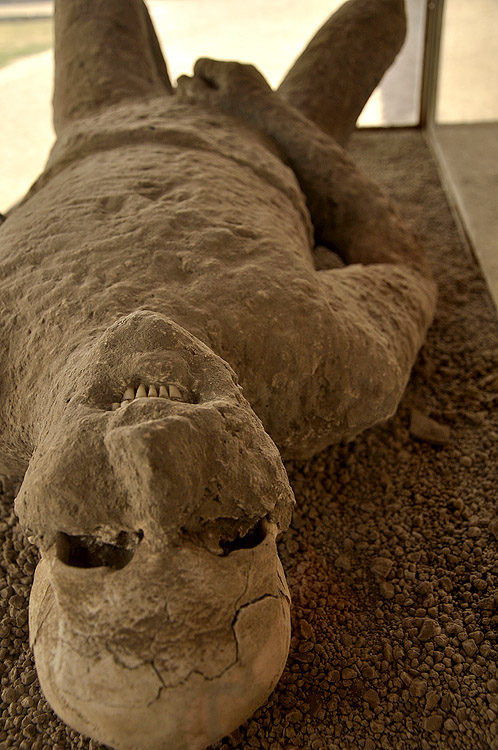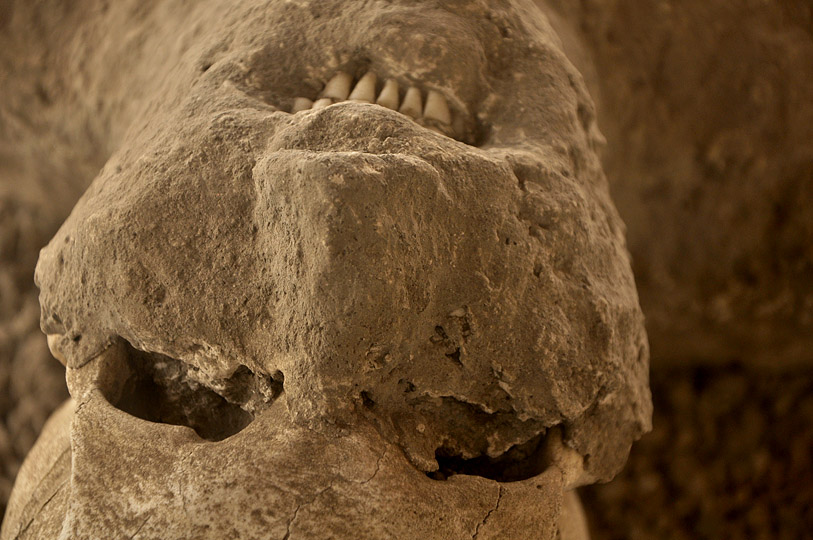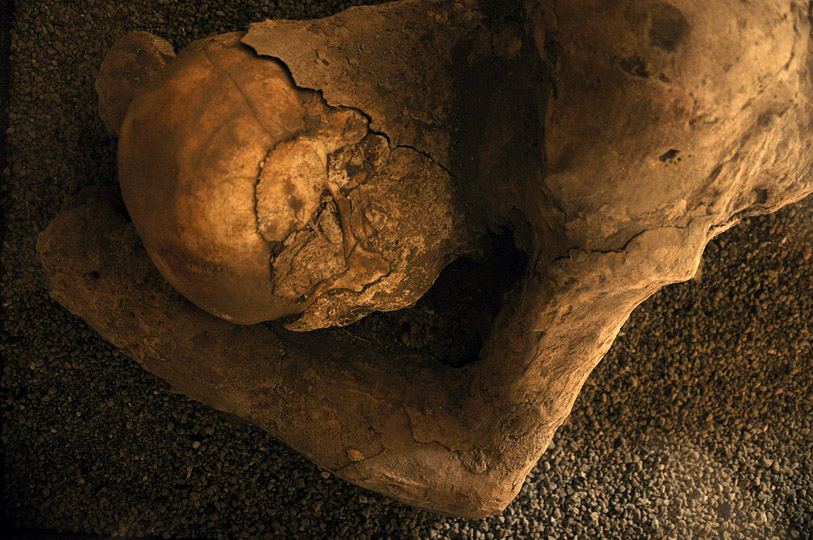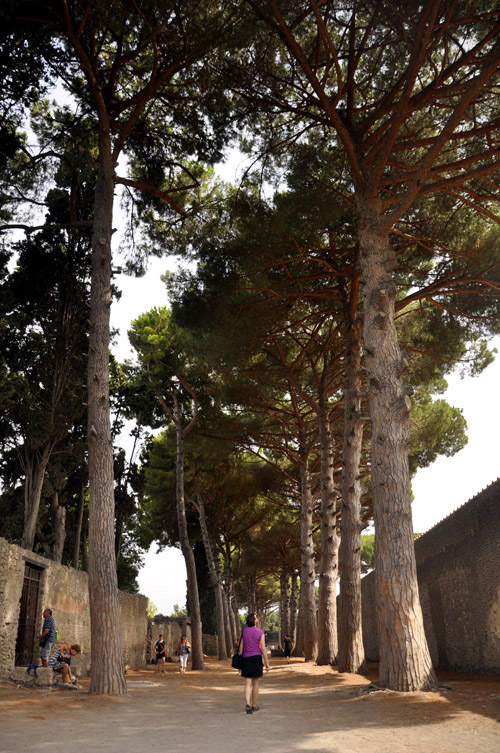 Pompeii's amphitheater is considered to be the world's oldest.

[+] Enlarge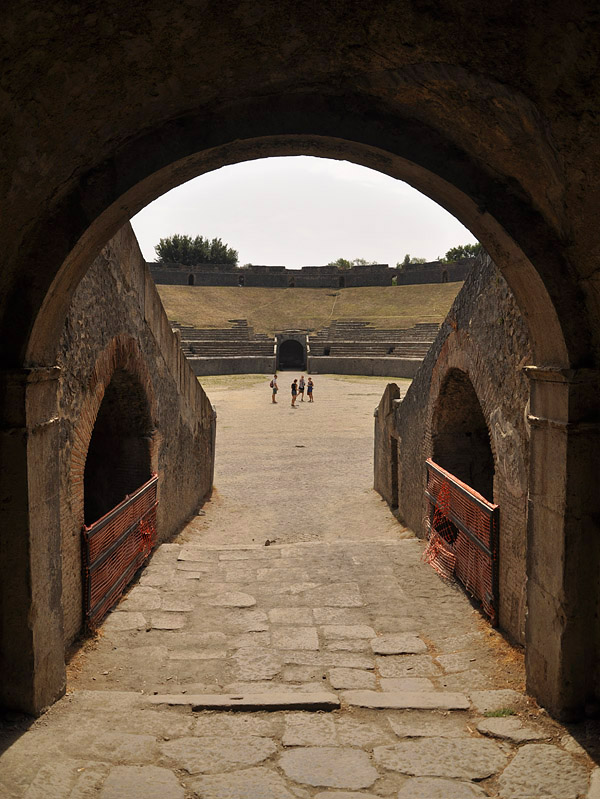 Seats roughly 12,000 Romans.

[+] Enlarge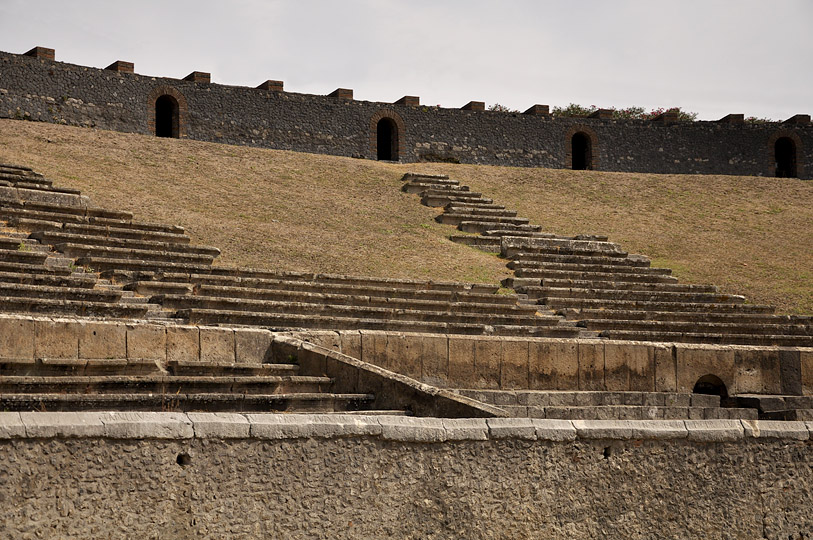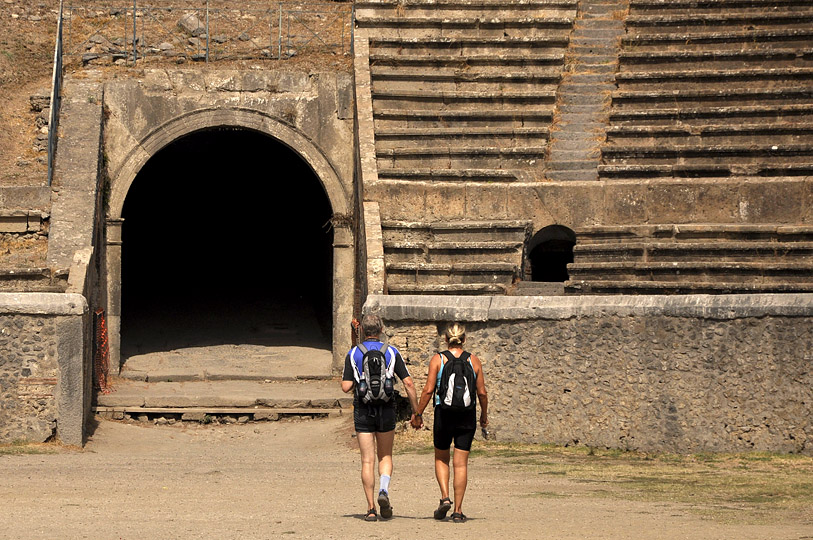 We spot one of the Austrian couples traveling with us.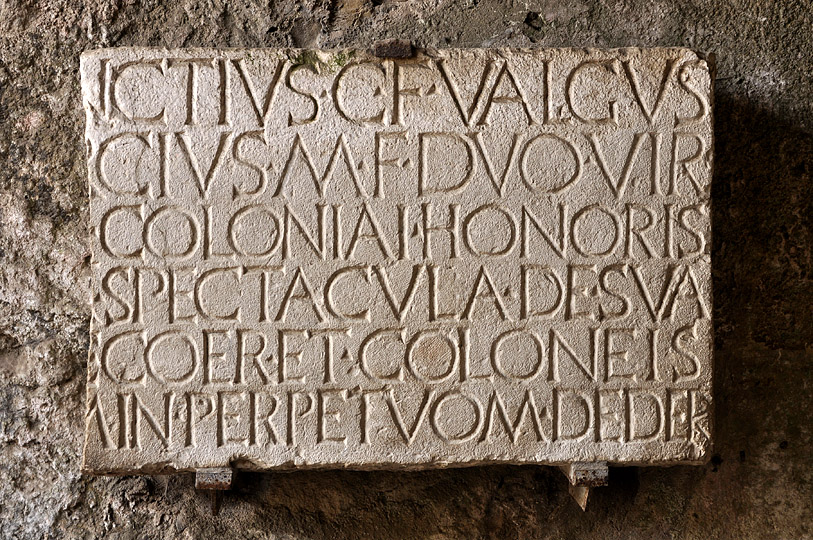 I must admit that my Latin is a bit rusty.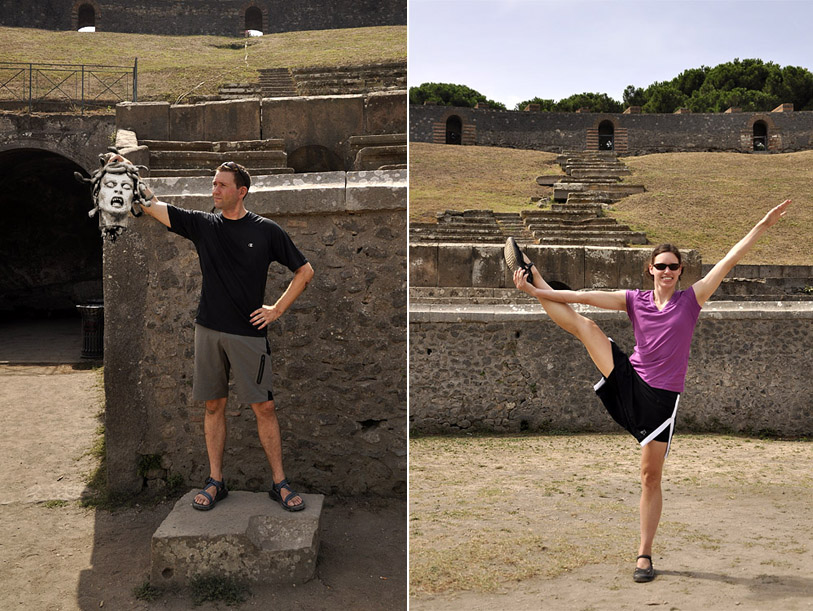 Warrior and the Princess.
Sorrento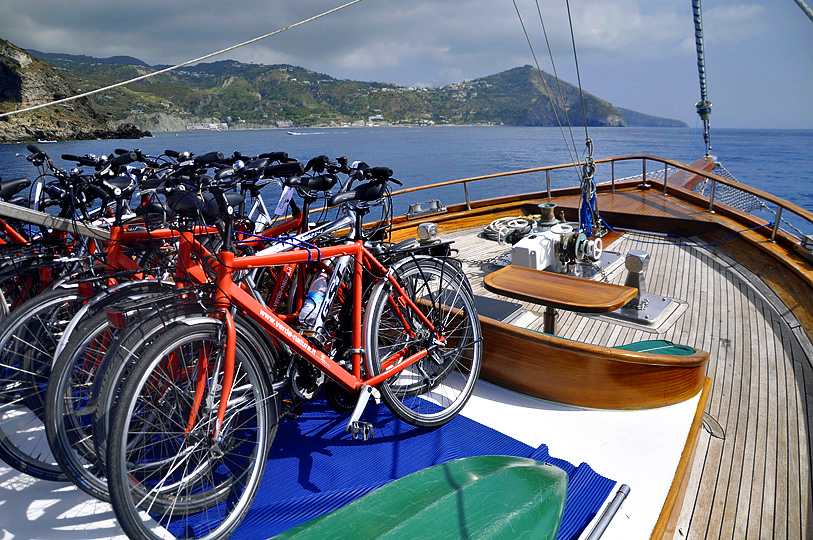 We set off for Piano di Sorrento, our first destination along the coast.
When we weren't peddling on land, we stowed our bikes on the bow of the boat.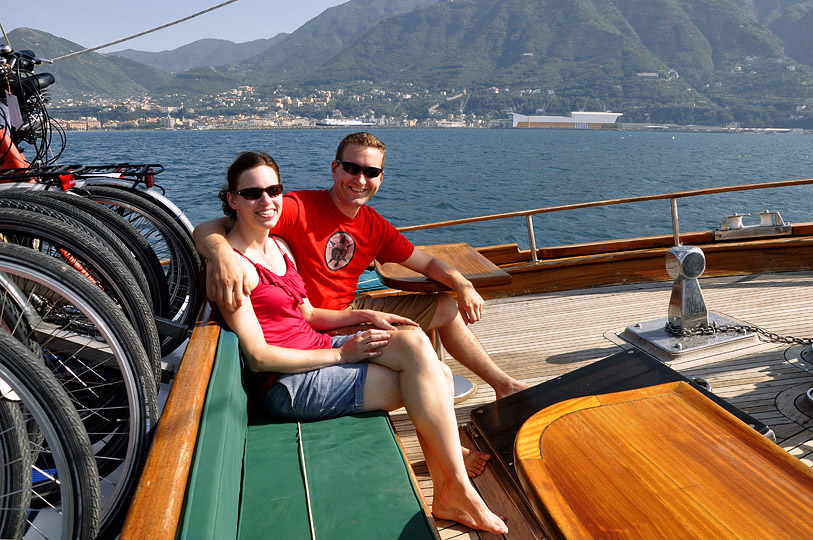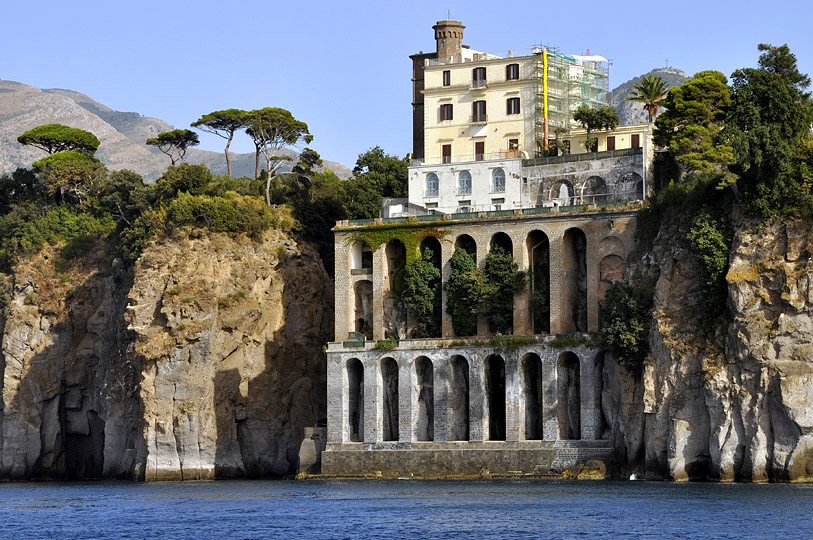 Many of the houses along the coastline appeared to grow out from the rock.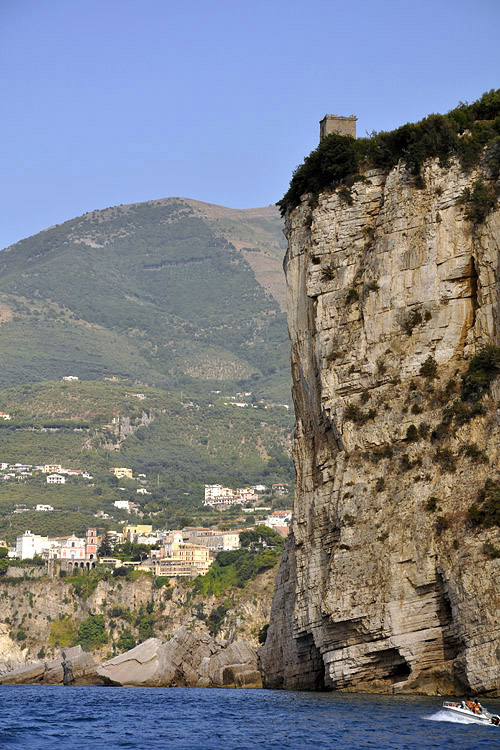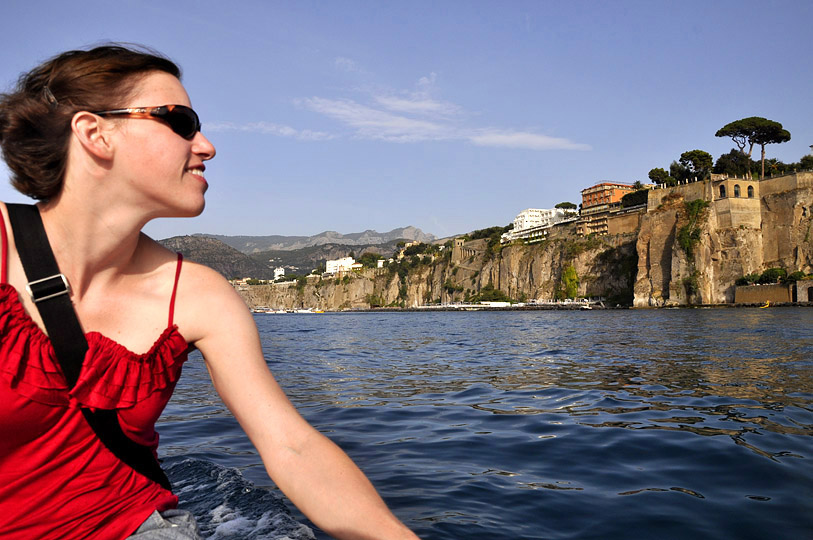 A quick boatride to the town of Sorrento where we'd spend the rest of our afternoon.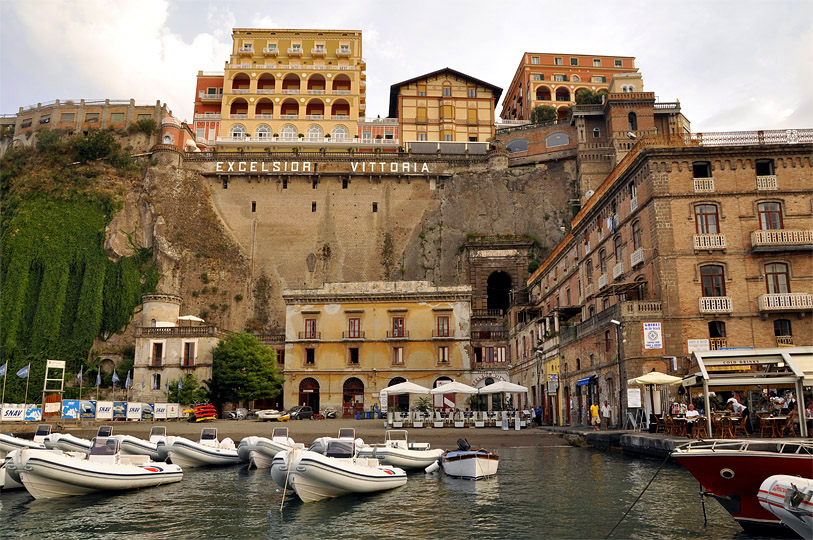 Sorrento welcomed us in grand fashion.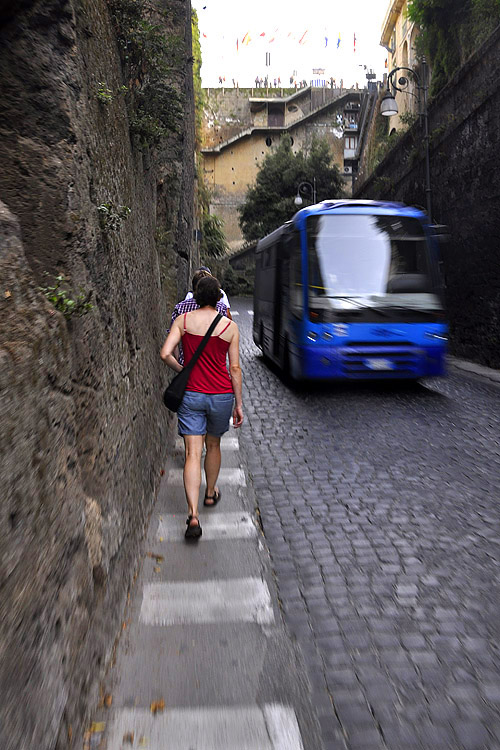 We took a narrow walkway up to the top. Watch out for buses!!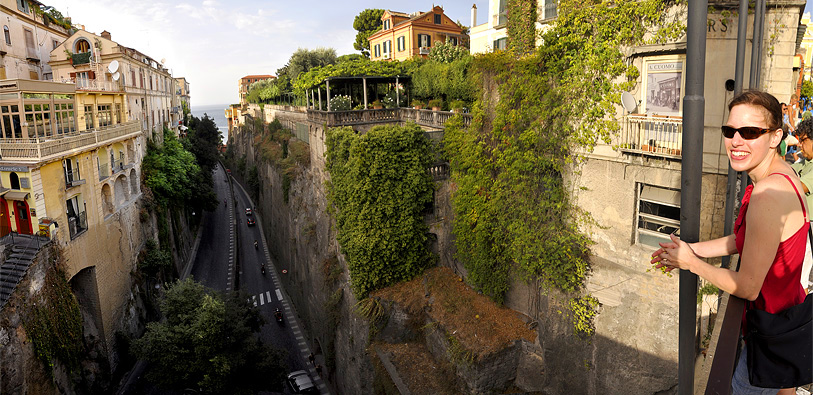 Looking back down on the road we took.

[+] Enlarge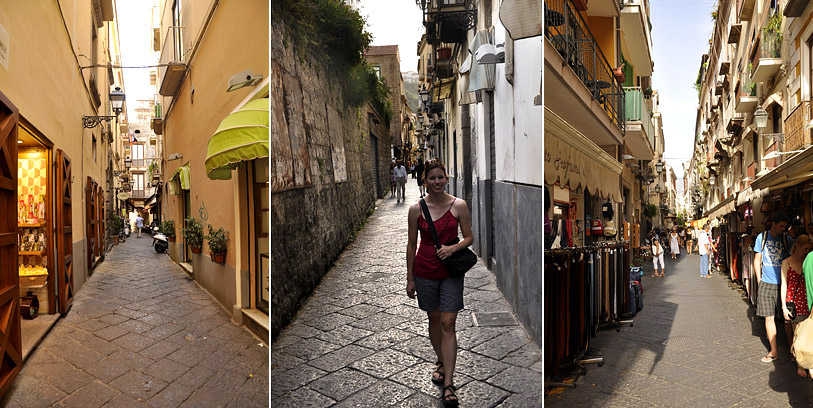 The streets up here were pretty narrow too.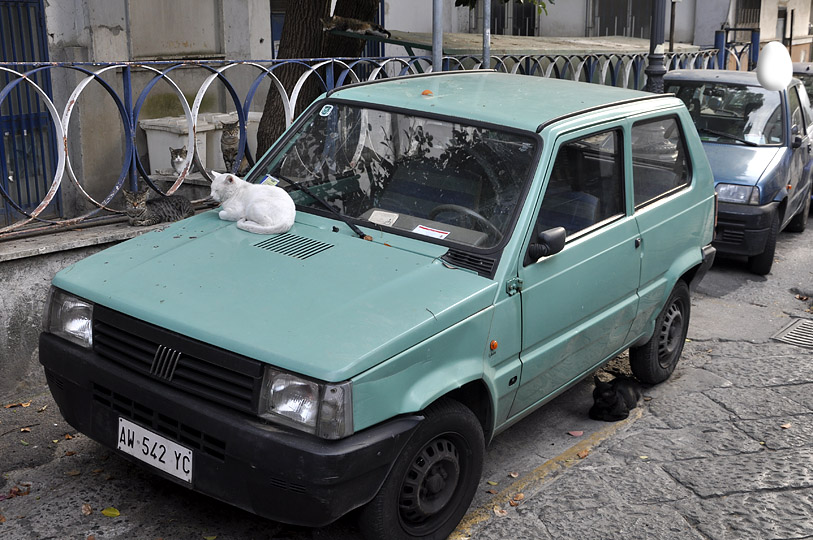 This car was home to one, two, three, four, five... SIX cats!!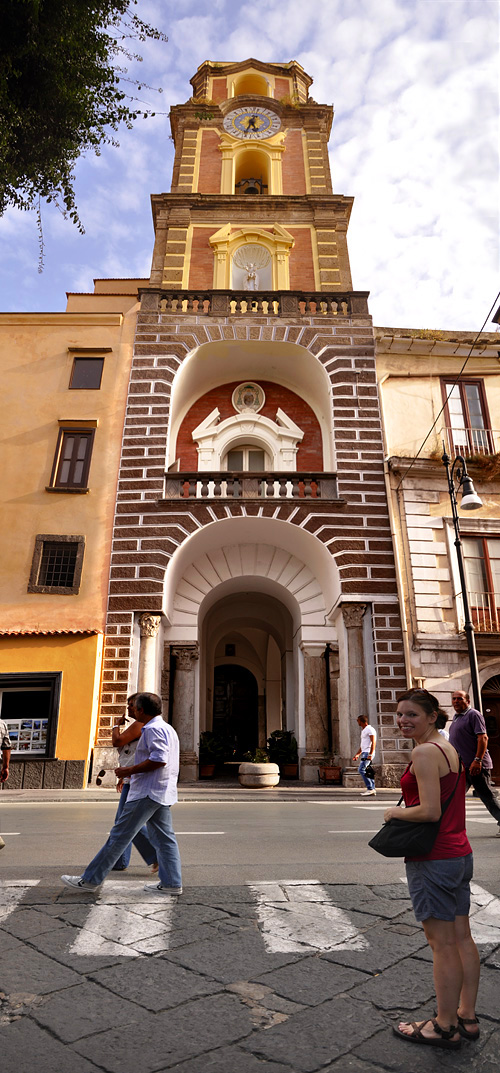 The first of many churches.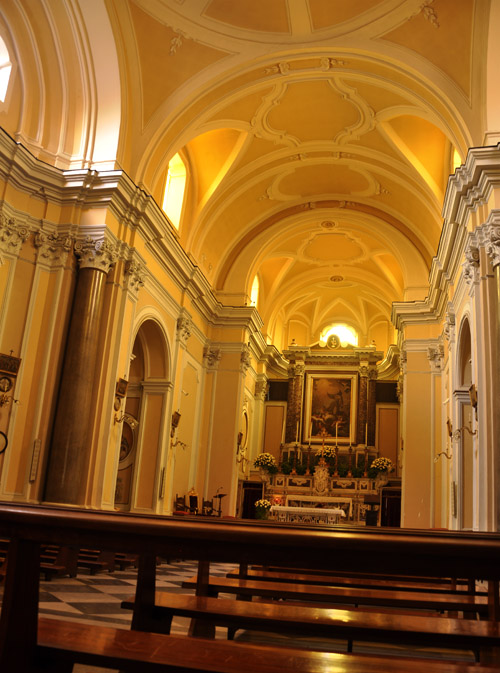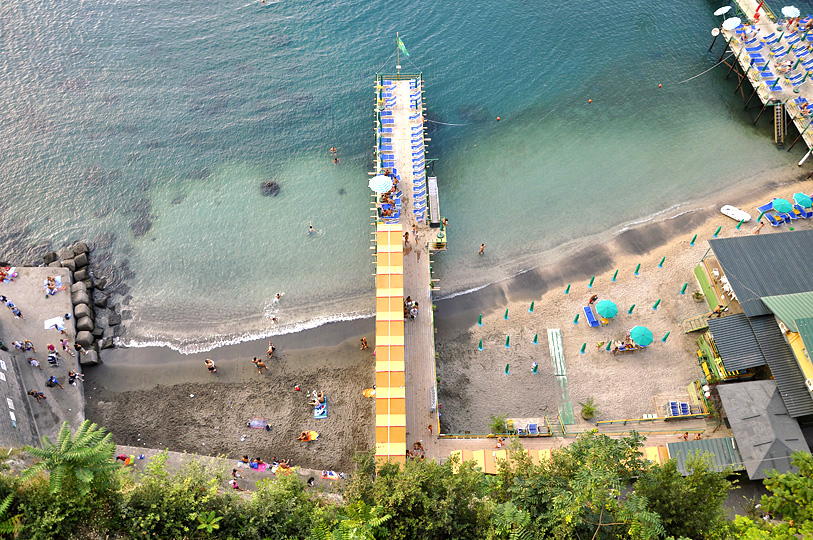 Sorrento doesn't have much beach so they improvised by building piers.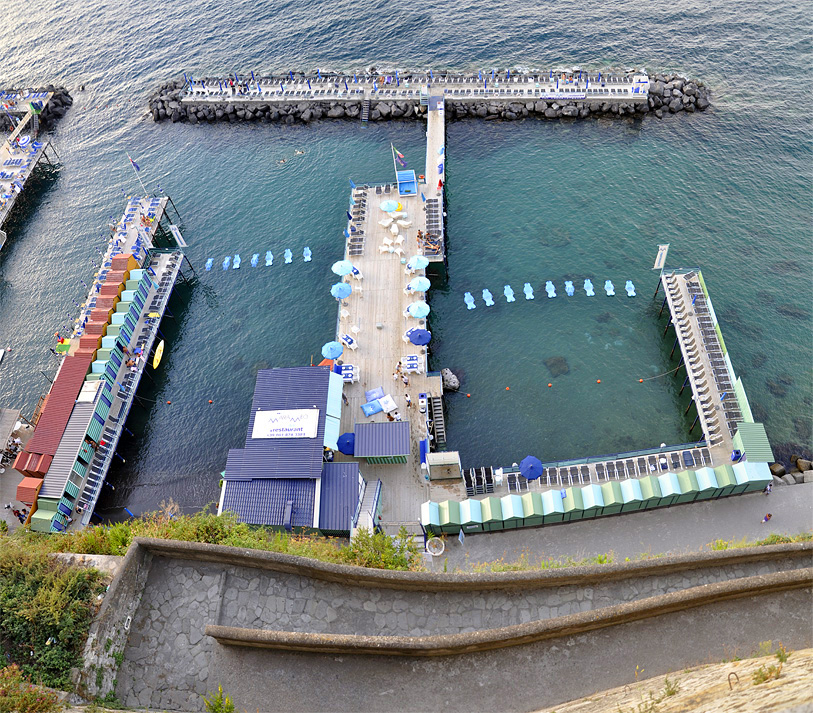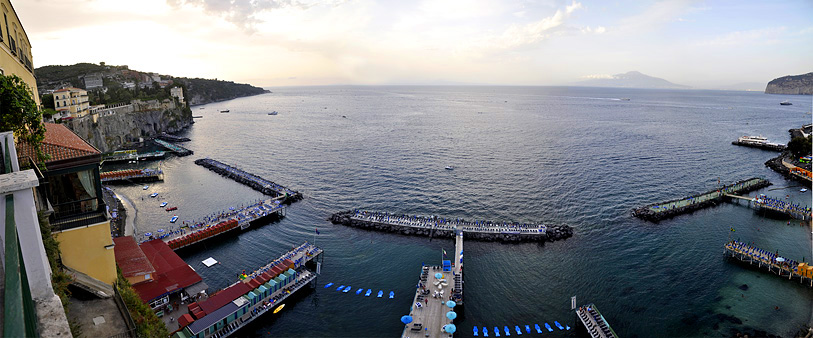 [+] Enlarge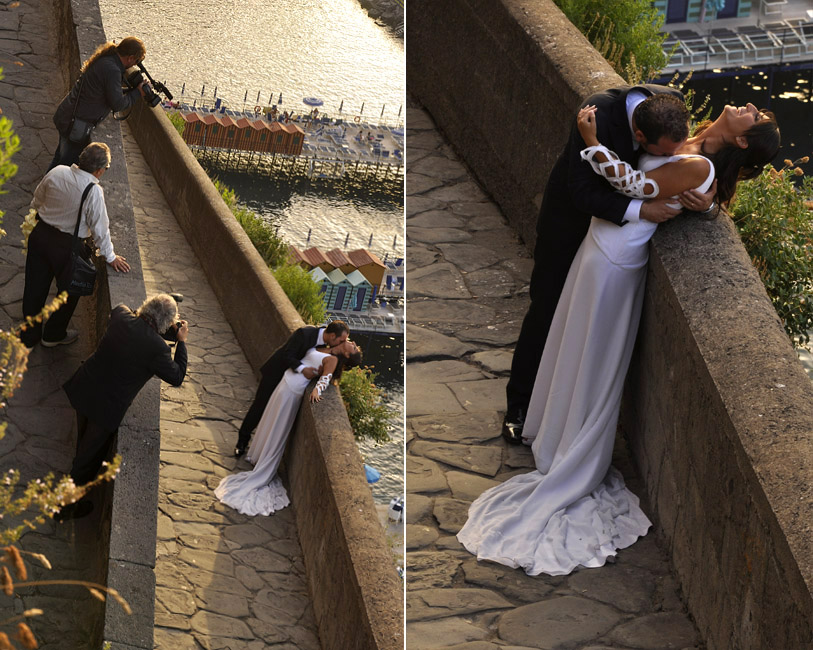 We spotted some Italian newlyweds who seemed to enjoy posing for photos.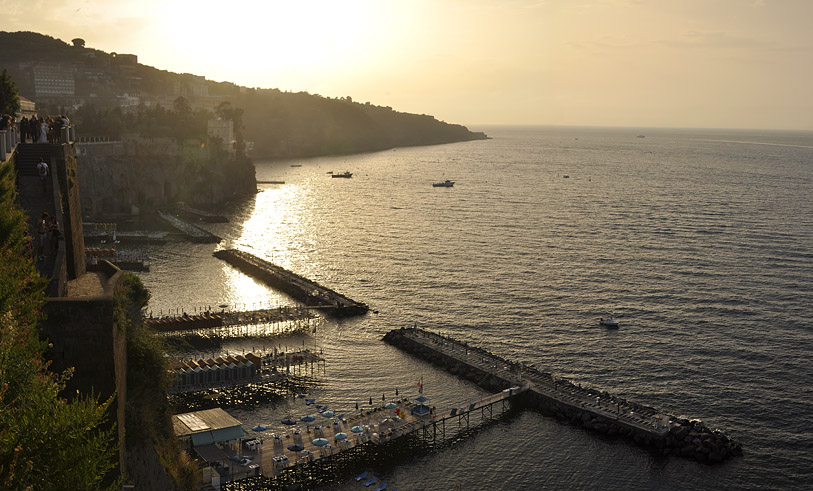 We stayed until sunset.

[+] Enlarge