Polar Bear, January 1, 2010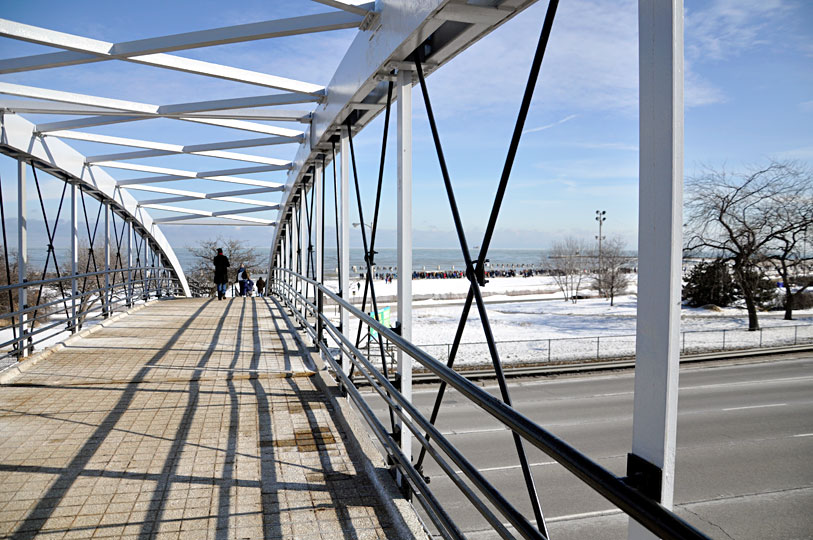 North Avenue overpass. Snow and ice water awaits.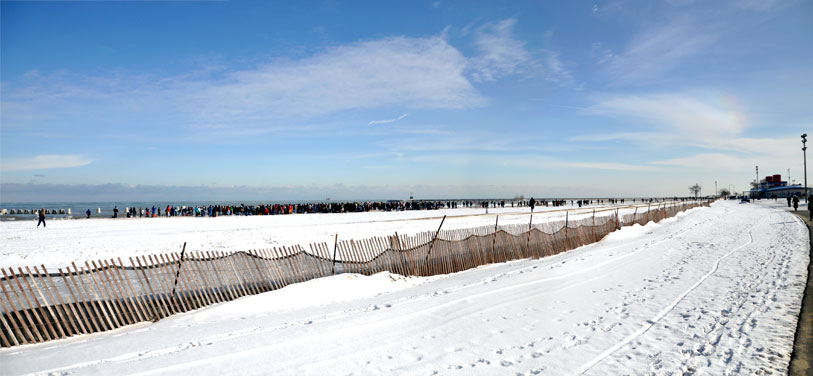 A healthy crowd gathers near the shoreline.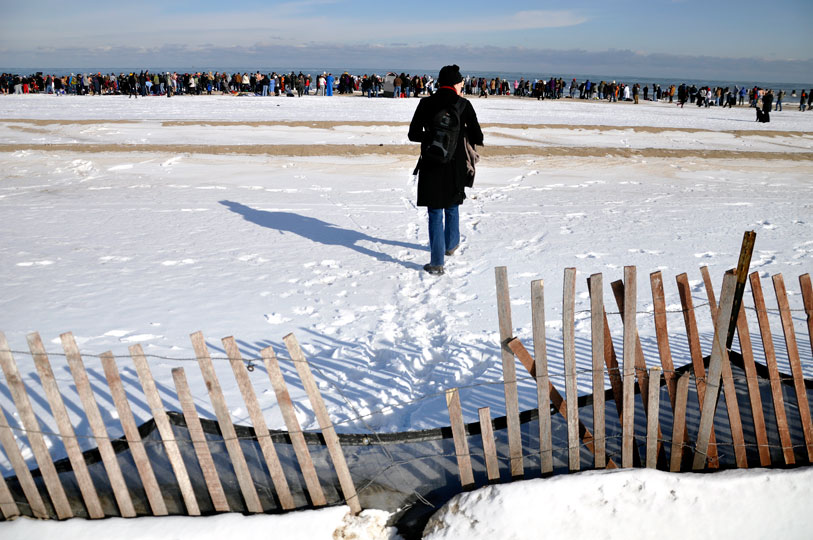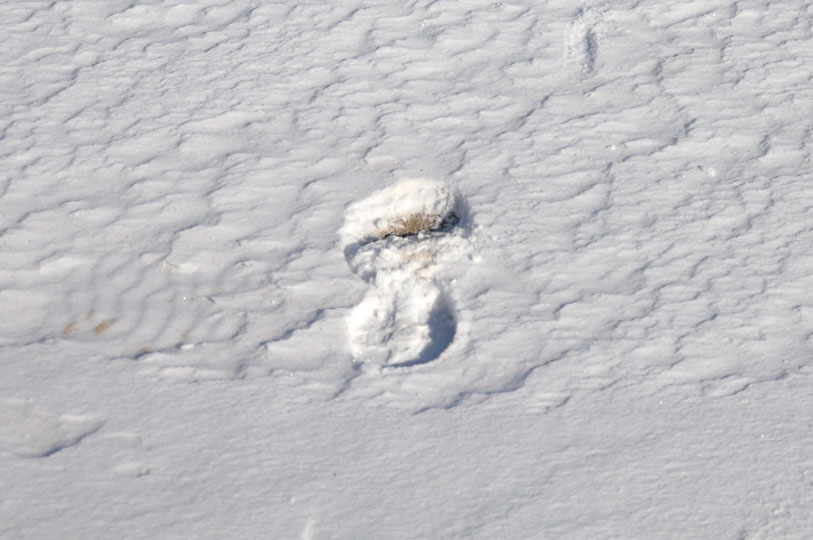 A traditional Chicago style Polar Bear includes a snow and ice covered beachfront.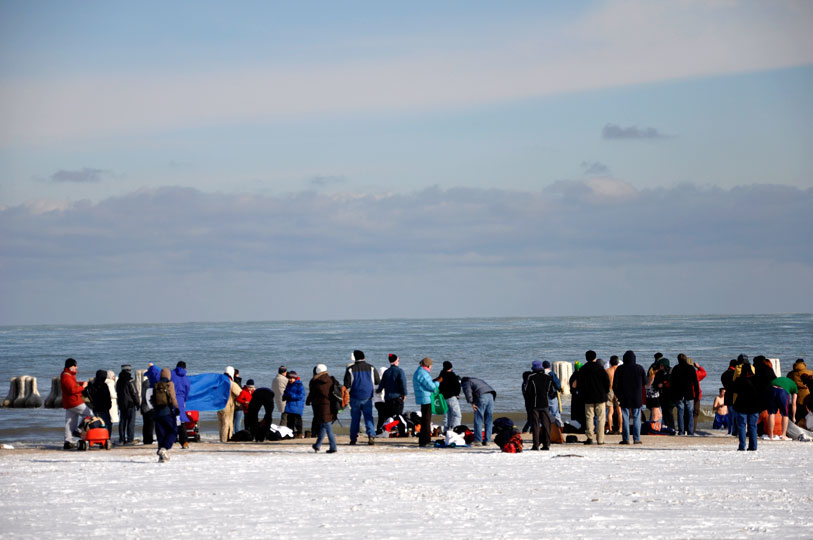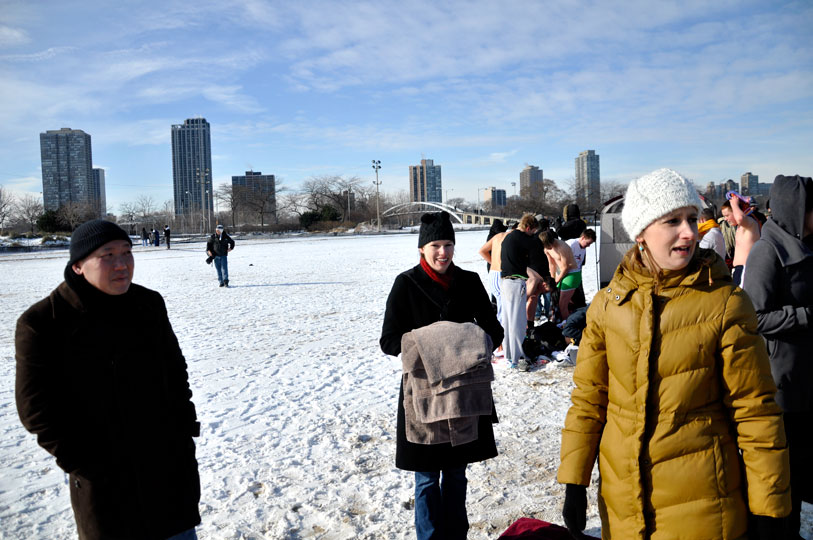 Wooz doesn't look too thrilled and seems to be wondering why she decided to do the polar bear again this year.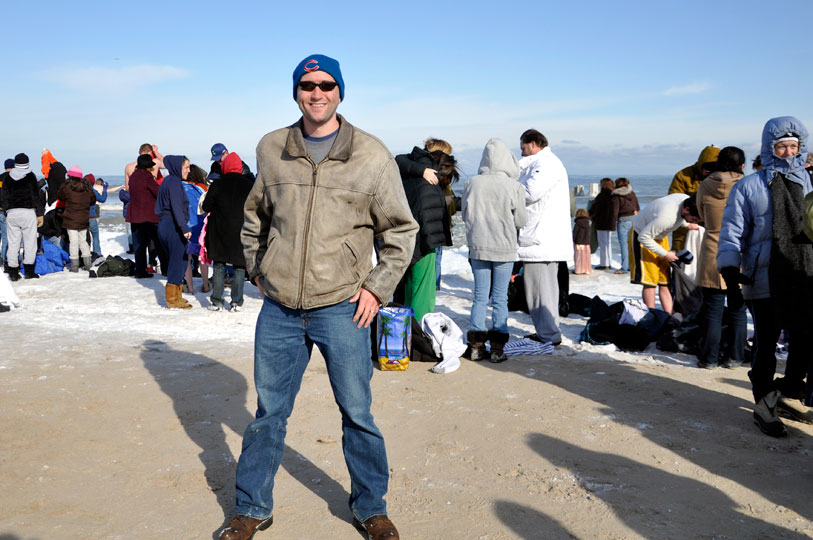 Born to Polar Bear.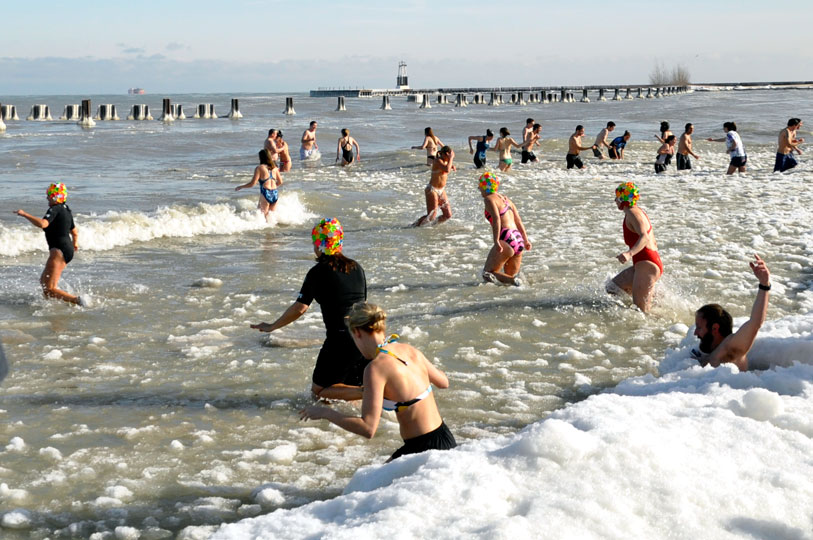 The first wave of people take the plunge.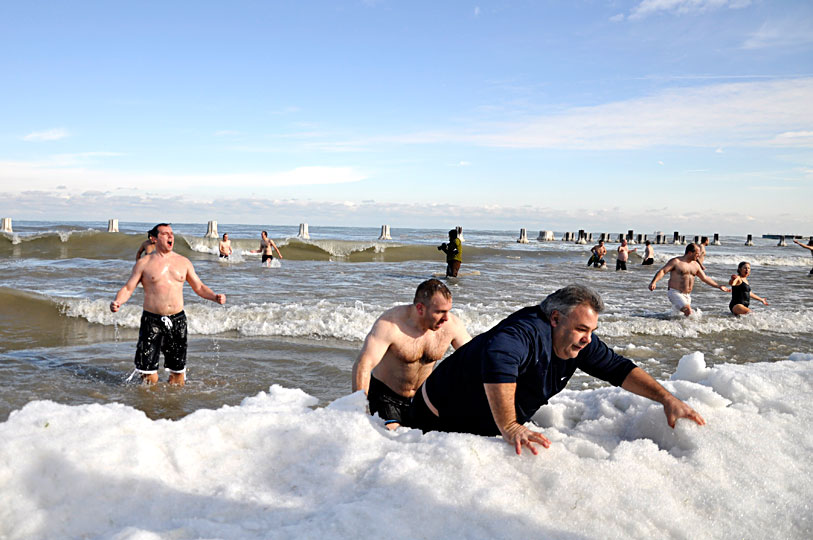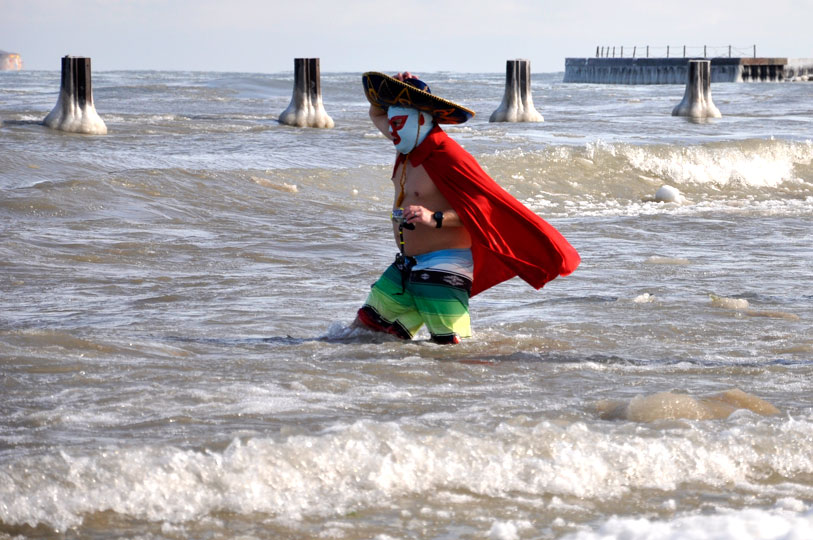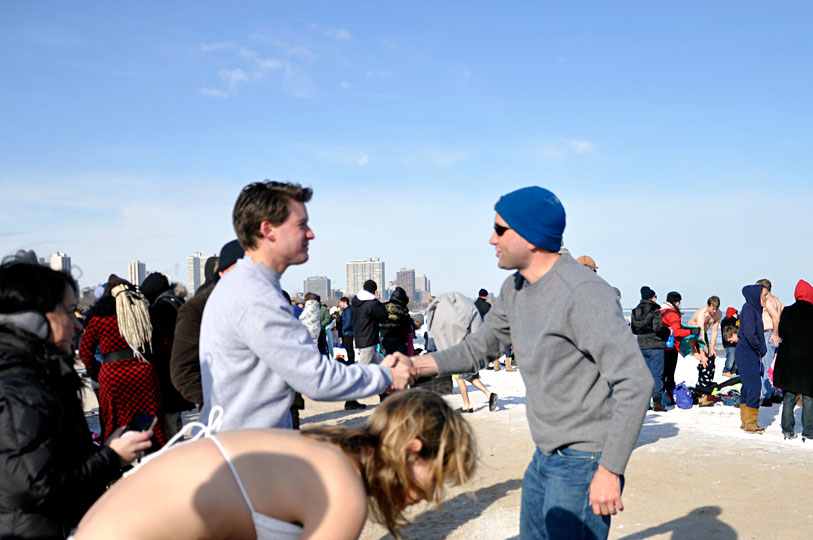 Bill Conway makes a surprise cameo this year!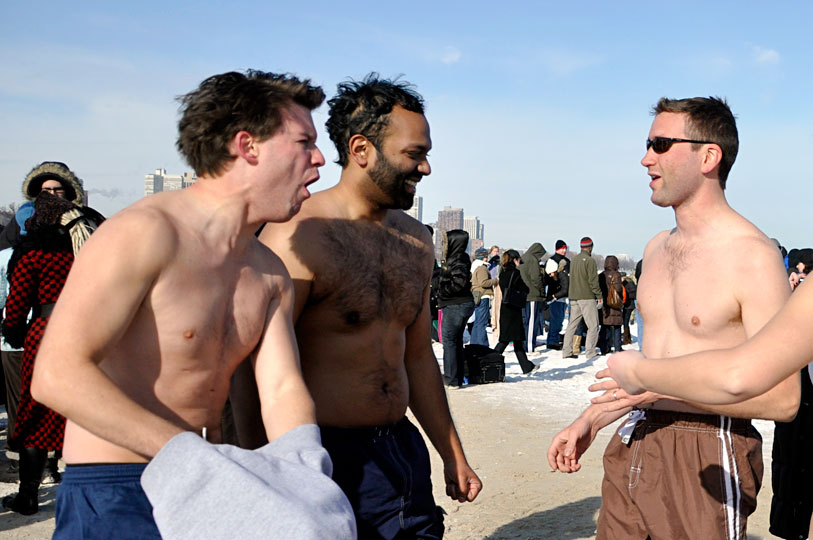 Ashok joins the Polar Bear club this year as well. Conway already looks cold.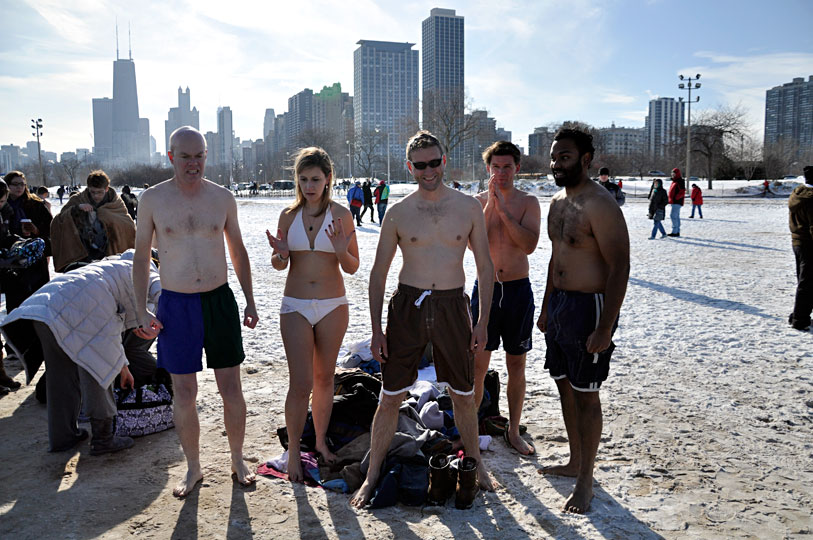 Polar Bear group shot moments before the plunge: Waffles, Wooz, Kuta, Conway and Shok.

Smile!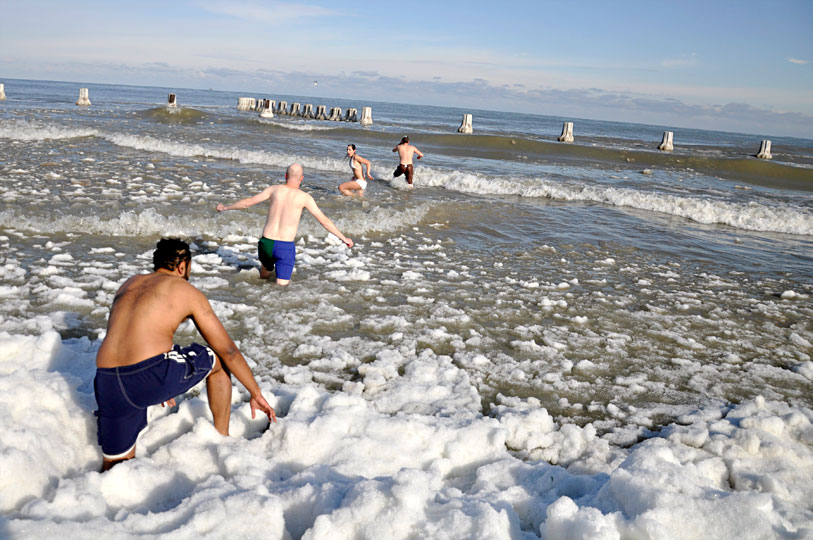 In we go!!!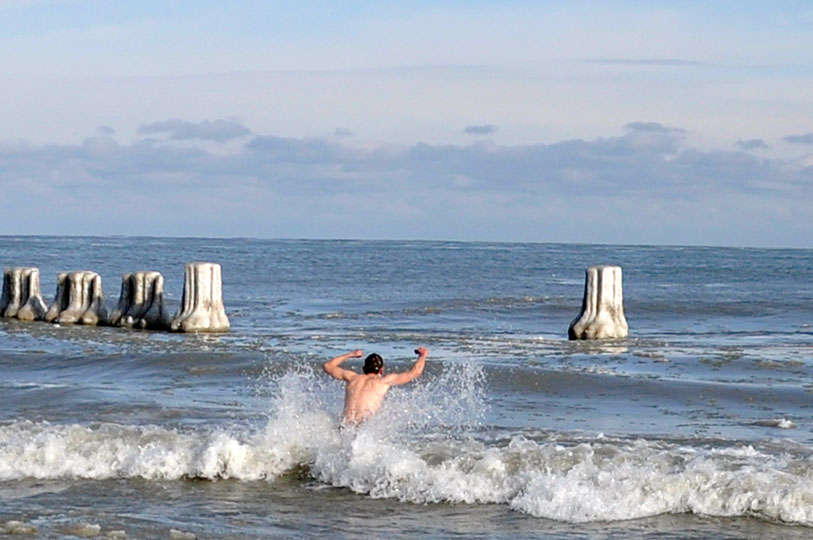 I'm the king of the world!!!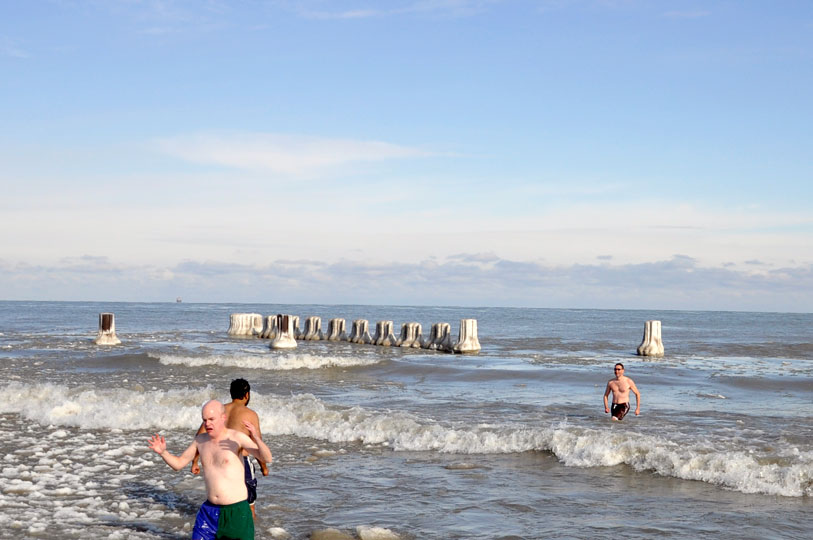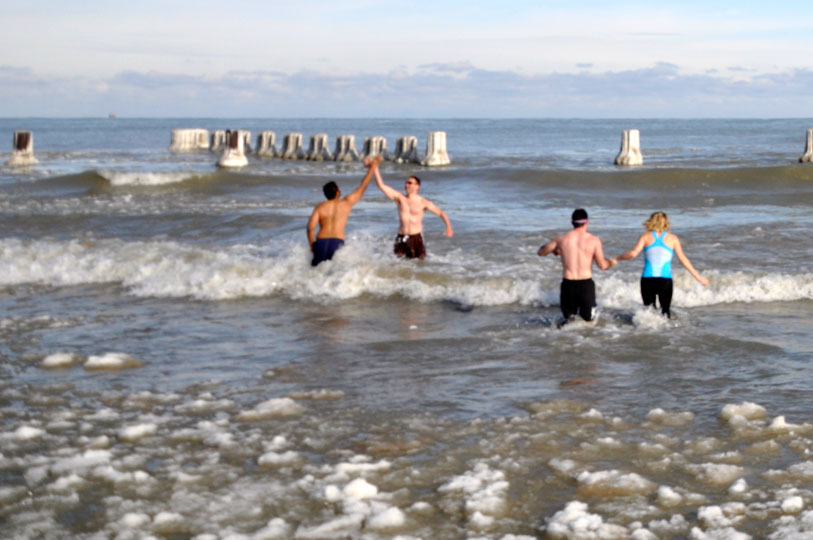 Best high five ever.
Happy New Year, Ashok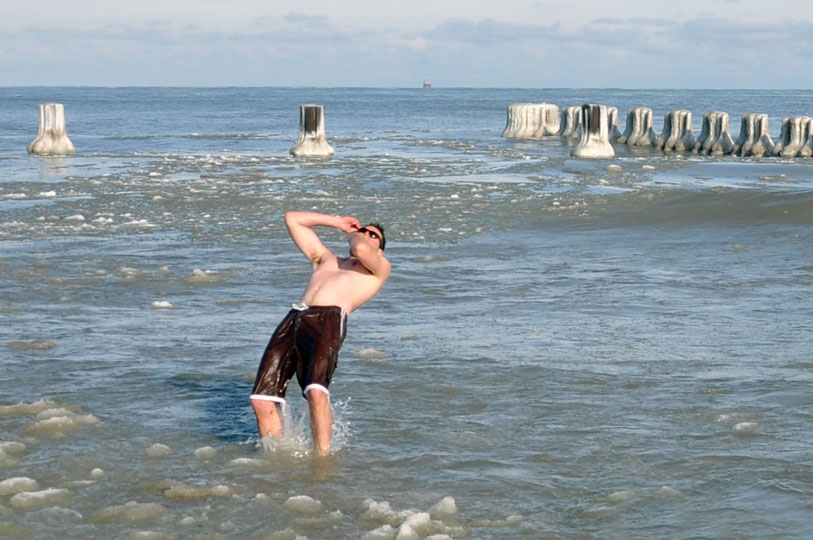 One more quick dip before climbing out.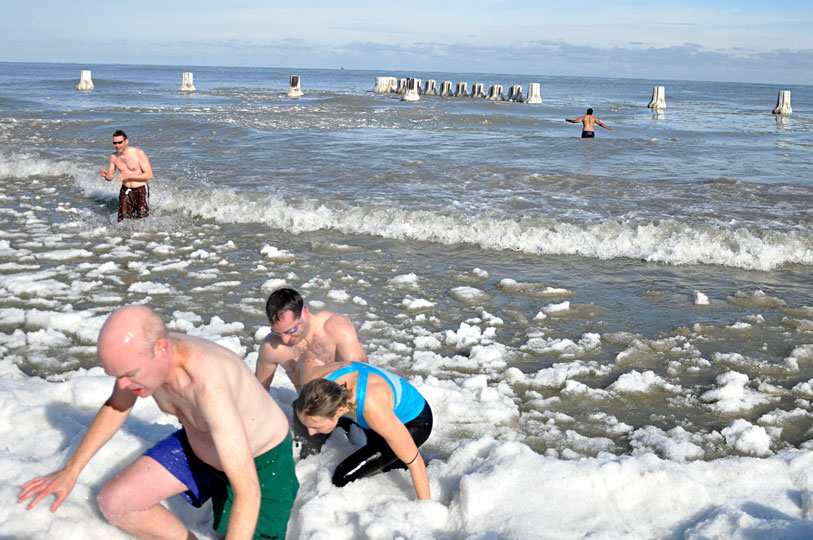 Getting back to the beach isn't as easy – that's roughly 4 feet of snow!!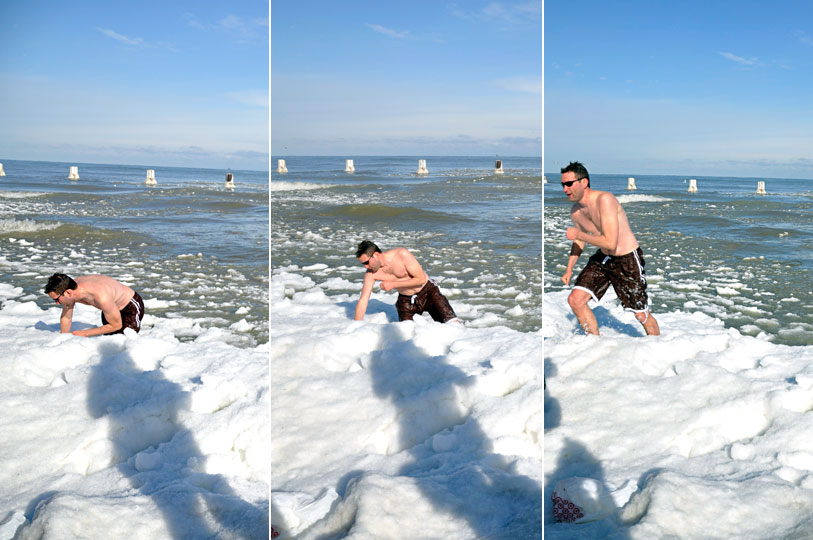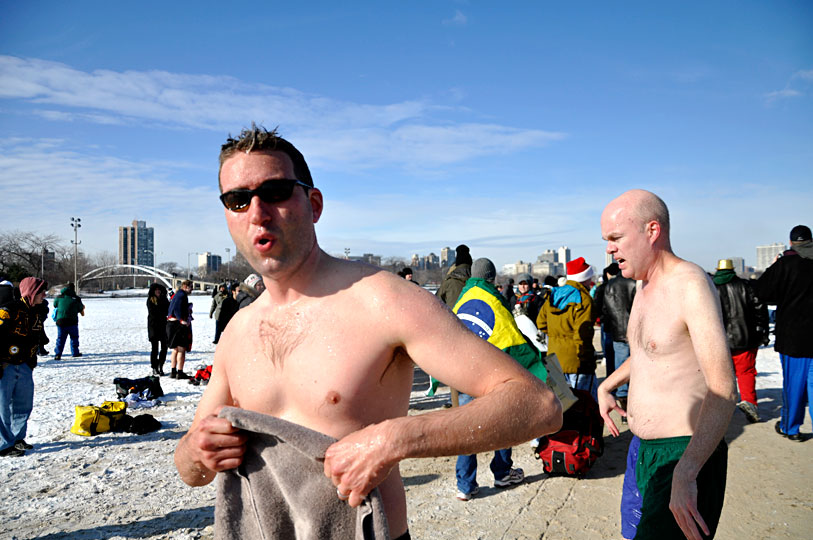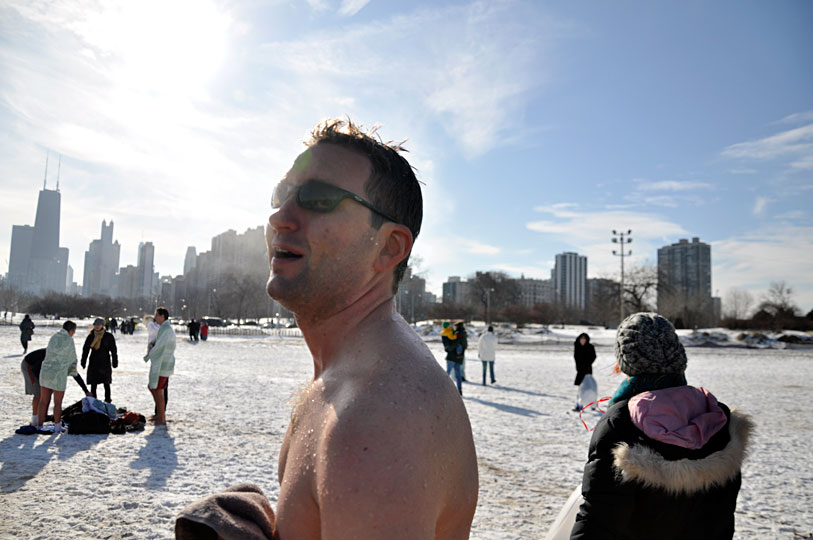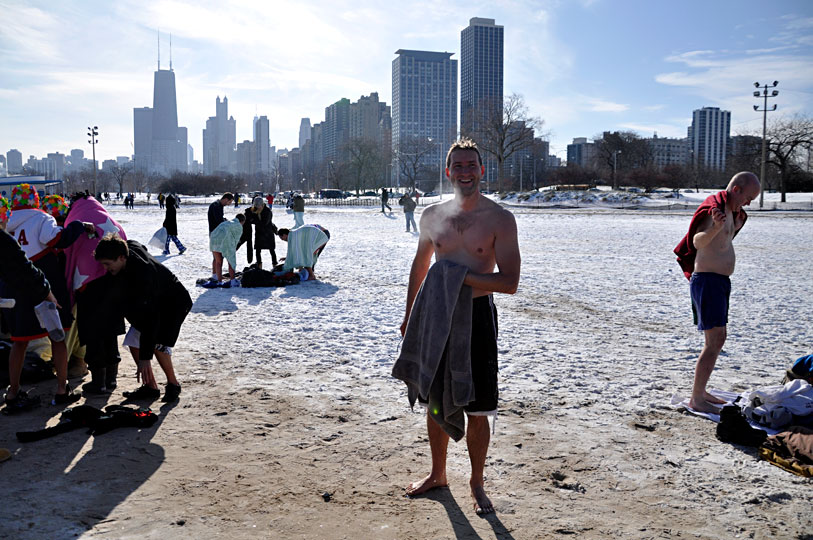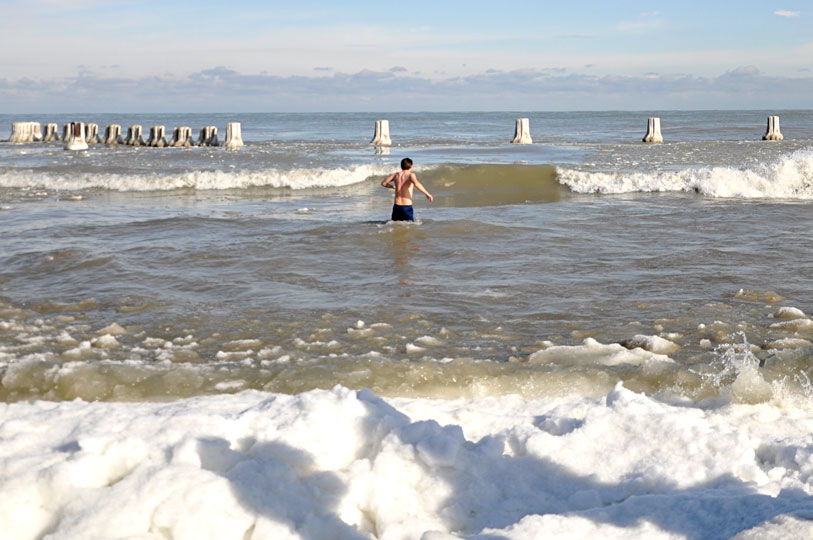 Bill Conway goes in solo.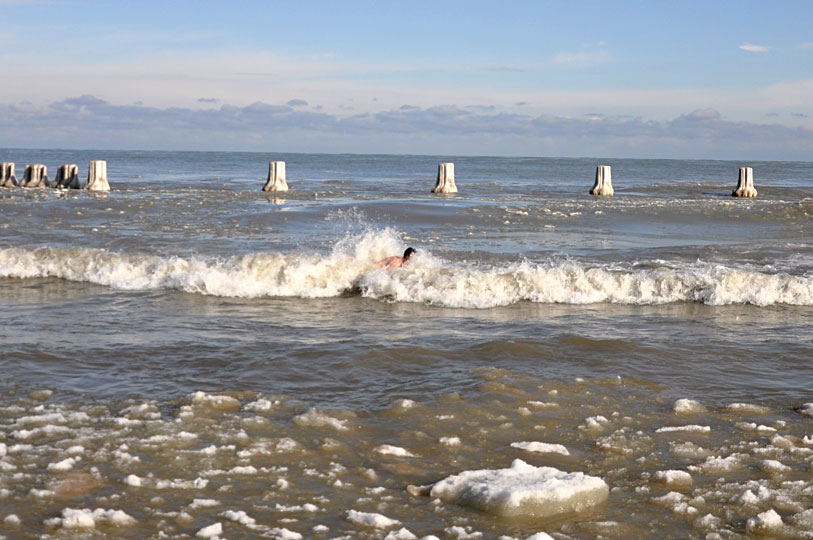 This is probably about when Bill lost all feeling in his arms and chest.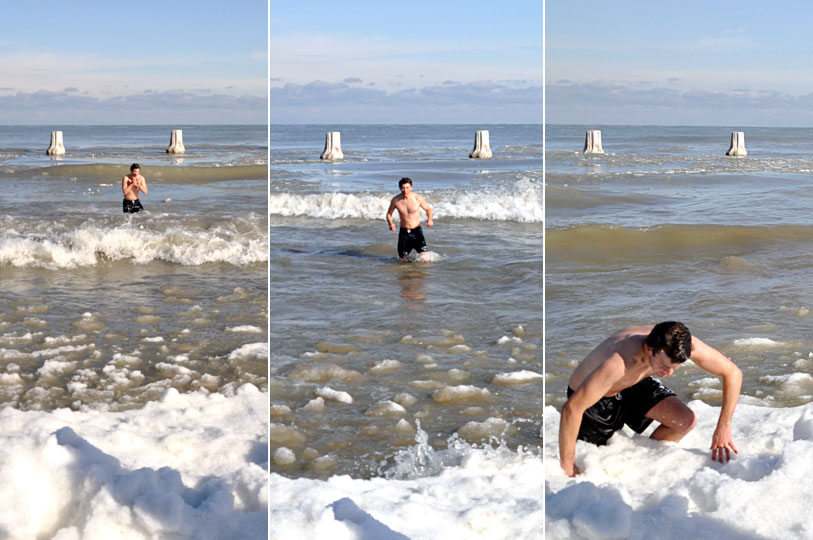 Conway makes it back to shore alive!!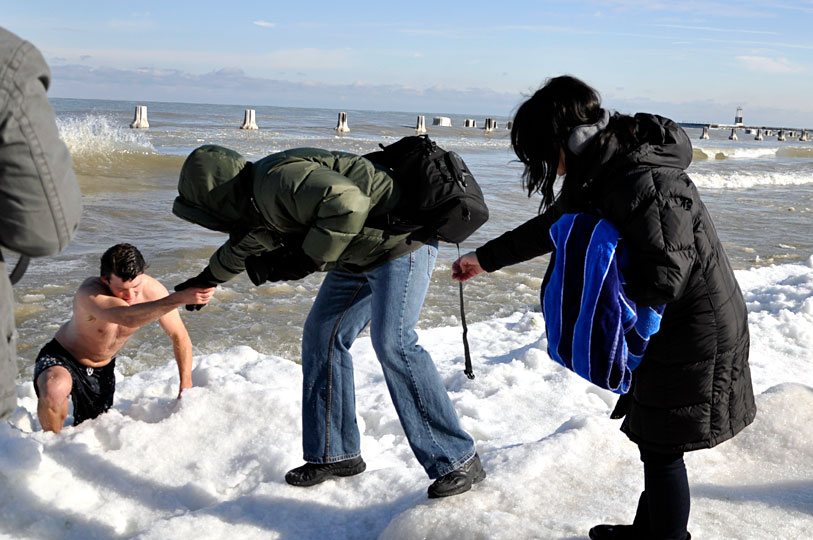 It isn't easy getting out!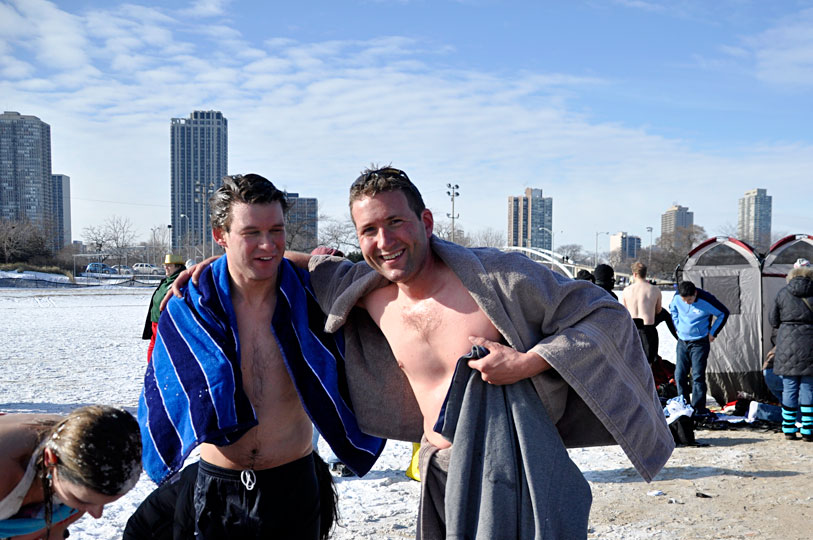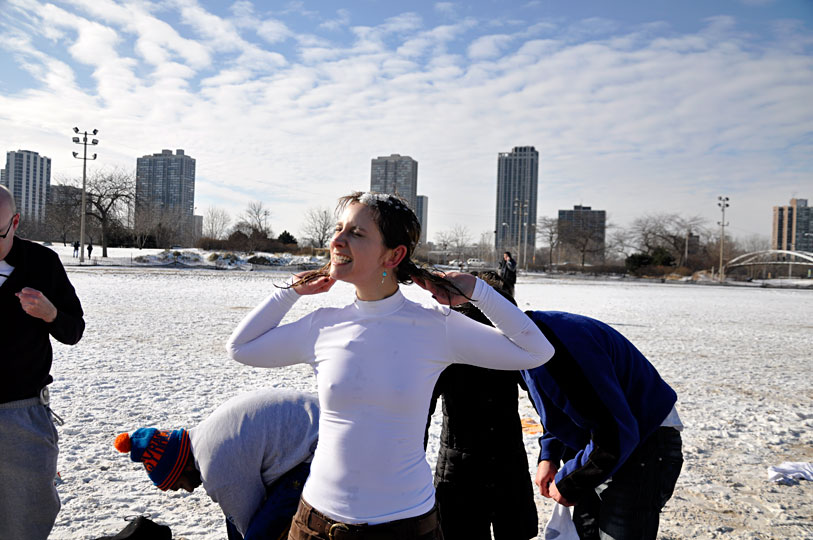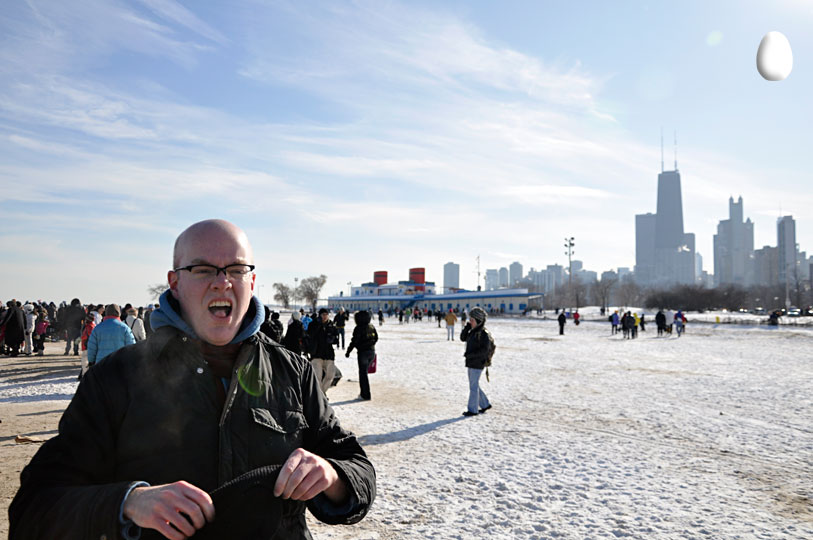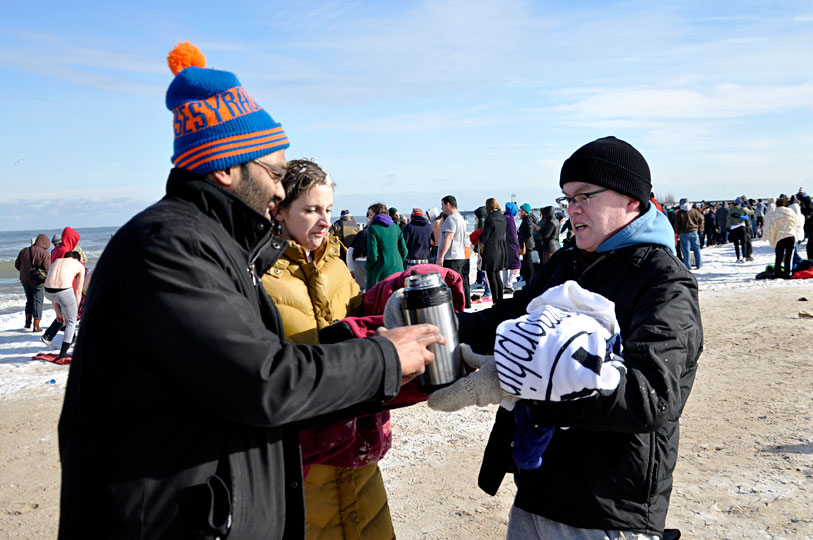 The thermos was invented for times like these.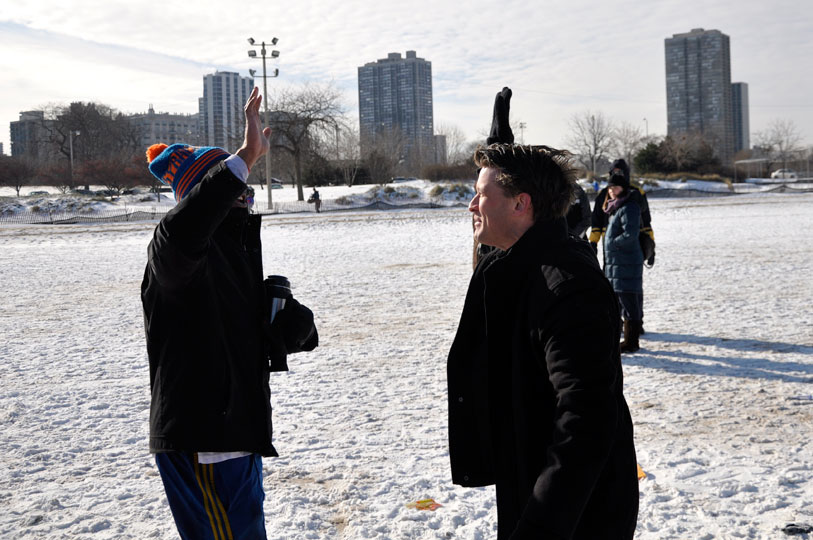 High fives.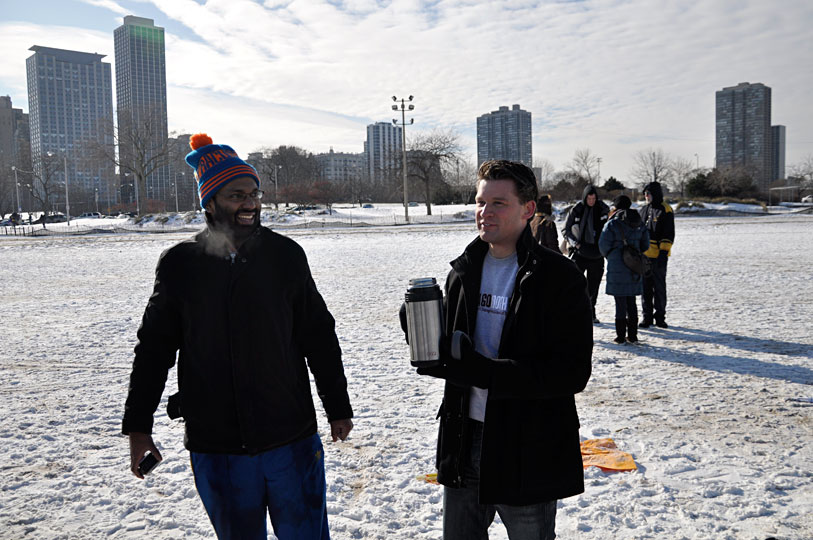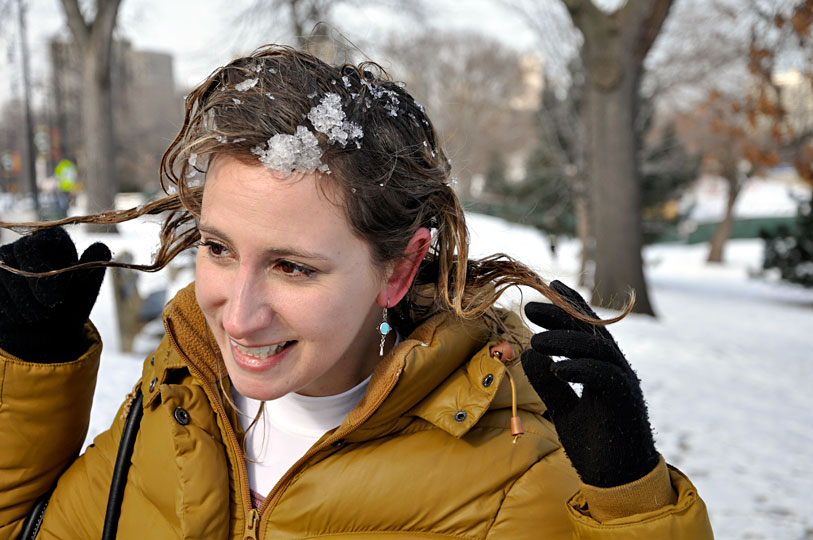 Wooz still has ice frozen to her hair!